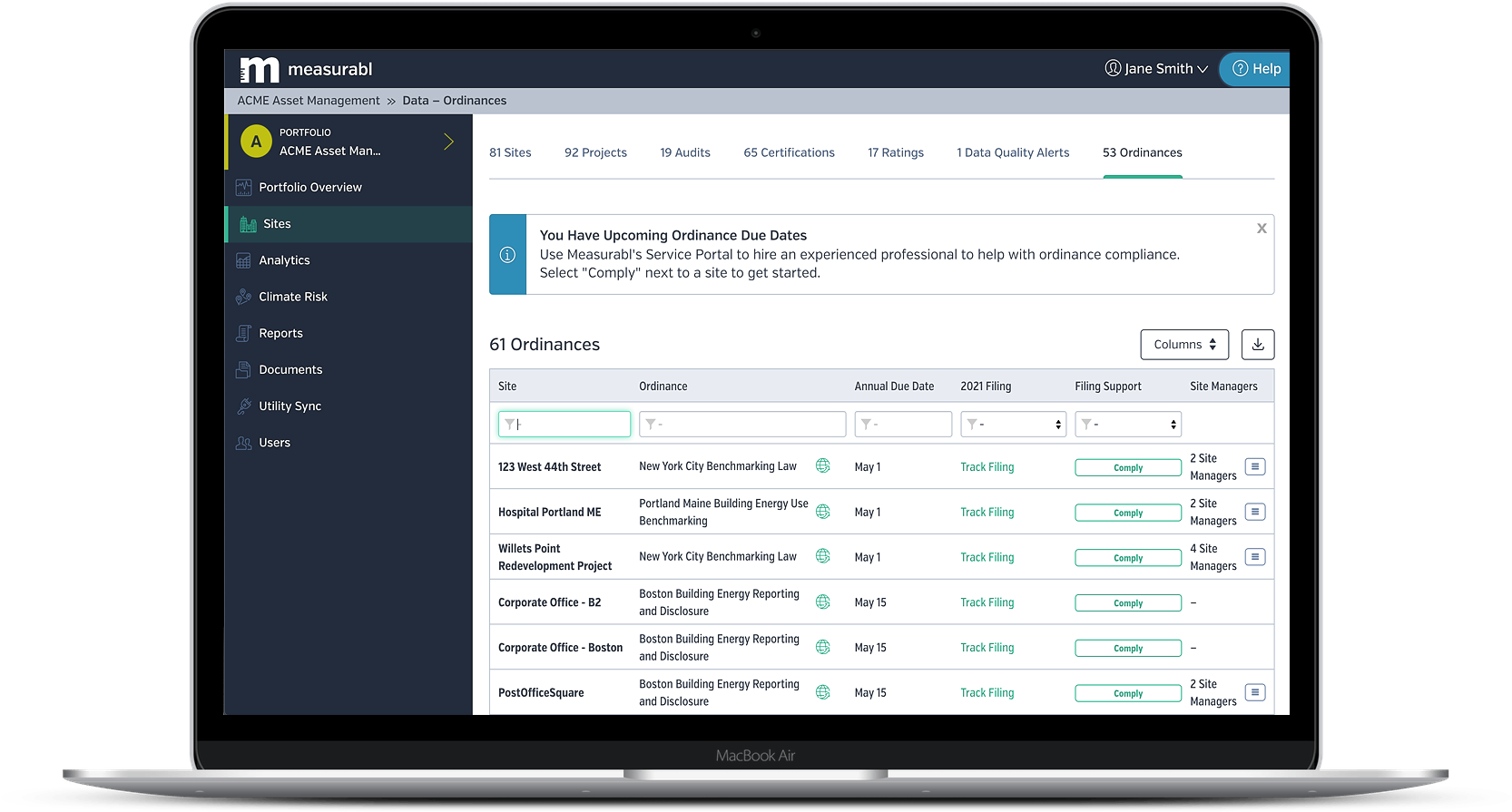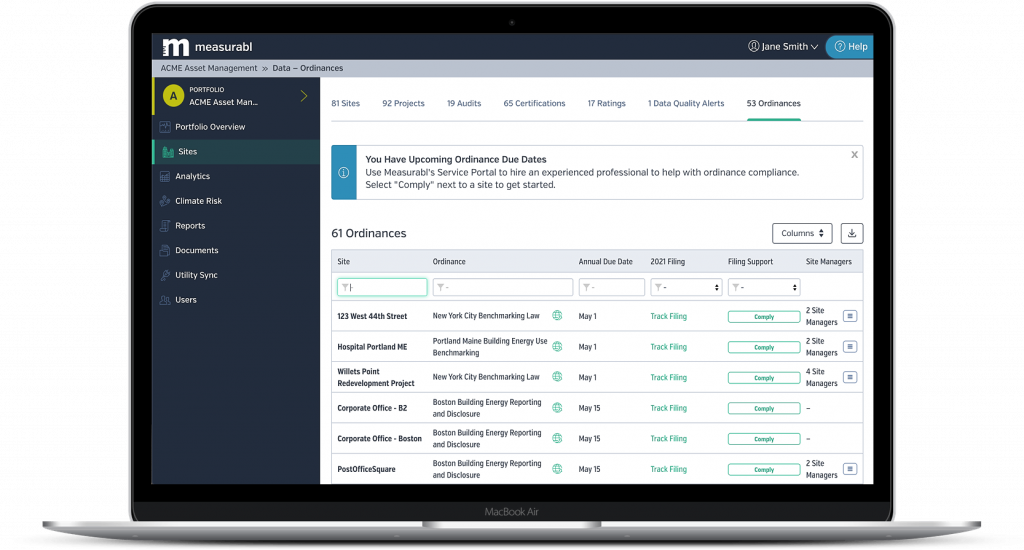 In many cities across the US and Canada, building owners need to file annual data submissions to their local governments to comply with benchmarking ordinances. The vast majority of ordinances (36 out of 37 ordinances tracked in Measurabl) have due dates of July 1 or earlier, making these months especially busy for commercial real estate owners.
For companies that own and manage properties in these affected markets, meeting and keeping track of ordinance deadlines can be burdensome, particularly as companies are pulling together data for annual ESG reports such as GRESB and CDP.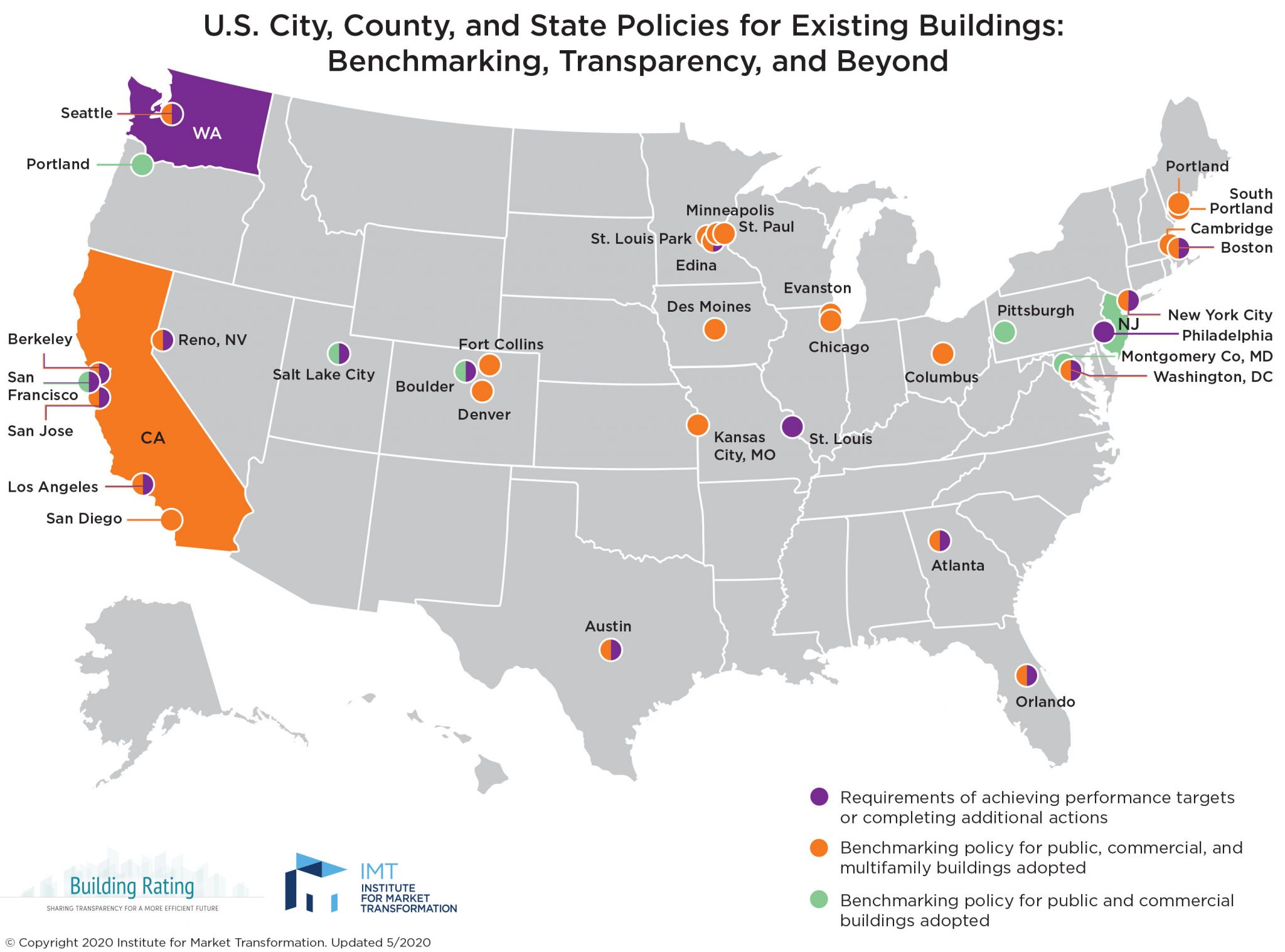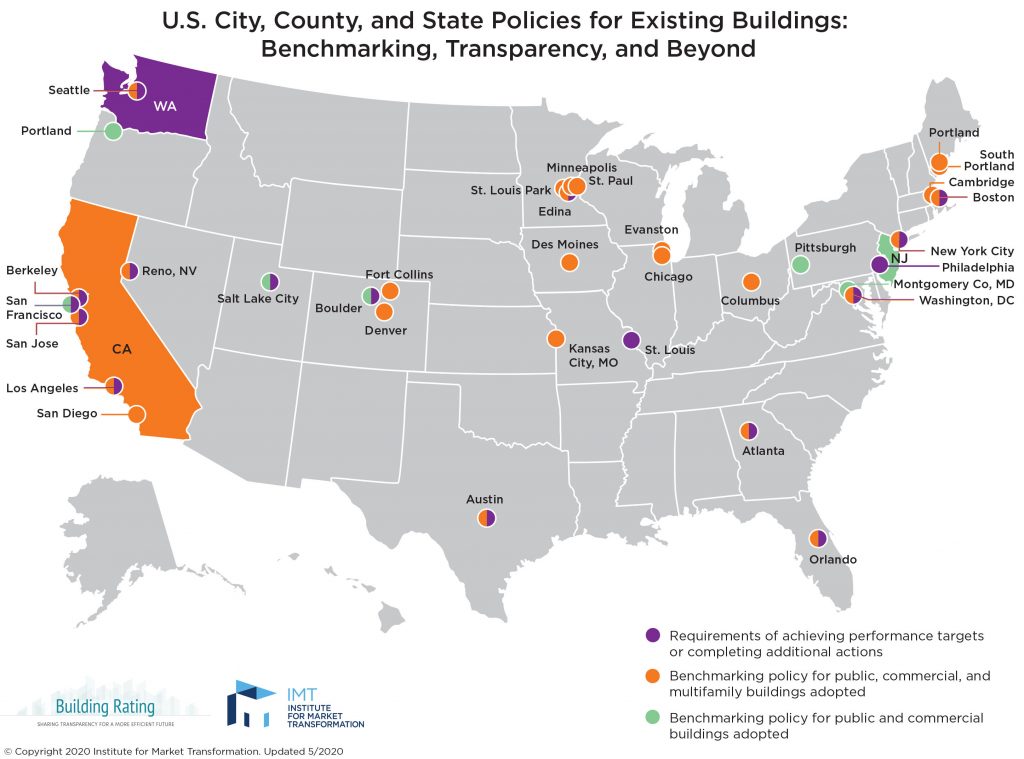 Measurabl users can get help tracking and filing these ordinances through the industry-leading platform. It's one of the curated consulting, energy, and regulatory services available through Measurabl's Service Portal, designed to help you manage and elevate your ESG performance.
Specifically, Measurabl's platform:
Flags which buildings are affected by an ordinance
Provides a path for users to purchase help with compliance
Enables users to track and review which buildings have complied each year
From the "Sites" tab, simply click the "Ordinances" banner at the top of the screen to see a full list of sites and their relevant ordinances, as well as alerts if the ordinances are past due. You can then choose to file your ordinances through one of our qualified providers.
Measurabl users that want to purchase ordinance submission online for an individual asset can do so through our Service Portal, which can be accessed within the Ordinances tab in the platform. Users can also contact their account managers to purchase ordinance submission for multiple buildings.

Log in to Measurabl today and head to the "Sites" tab to view your ordinances and check out other recommended services that are available in Service Portal.