Diversity, Equity, Inclusion
Our individuality drives our success.
Our Diversity Makes Us Stronger
Measurabl works to foster an environment that not only embraces but also encourages the differences that make each of us unique. We hire great people from a wide variety of backgrounds because it makes our company stronger. Our employees are the most valuable asset we have. The collective sum of unique life experiences, knowledge, self-expression, and talent that our employees invest in their work represents the framework and foundation of our culture, our reputation, and our company's achievements. At Measurabl, we celebrate, support, and thrive on that individuality because it is what makes us who we are as an organization.
We believe that a team composed of unique individuals that represent a wide range of demographics provides different opinions that will help guide us to make harmonious decisions rooted in integrity. 
We believe that a team with a deep breadth of life experiences will allow us to deeply understand the needs of our customers and influence the development of our software to serve our diverse customer base. 
We believe that diversified approaches to problem solving will allow us to achieve our mission of creating transparency around the environmental and social impact of real estate.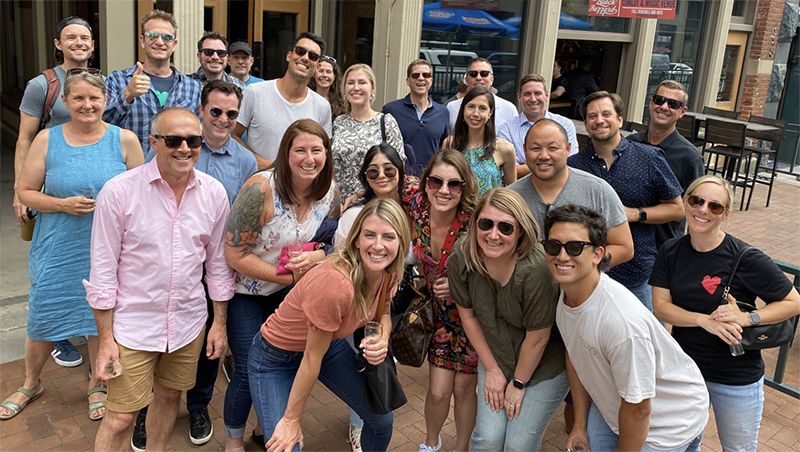 Measurabl's Diversity Goals
Building a Diversity, Equity and Inclusion strategy is an ongoing journey, not a side agenda.  
We strive to not just attract a diverse workforce, but provide an inclusive environment for our employees in a way that allows them to deliver unconventional solutions. We analyze our practices quarterly with the intention of achieving and maintaining 50% gender parity throughout all levels of our business, conducting community outreach and engagement that helps develop a candidate pool that is as diverse as the communities we represent, and creating a truly unique workforce that is representative of our values.
As a team, our goal is to create meaningful change, both inside and outside of our organization, that drives impact in these areas that make us diverse and unique.
Our target is to achieve 50% gender parity across the organization. As of January 2023, Measurabl gender metrics are as follows:
Gender Breakdown Year Over Year