Accelerate Your ESG Strategy
Decarbonize your portfolio and improve operations with Measurabl Asset Optimization.
Your goals require real-time, building-level insights
Whether or not you've set decarbonization or net-zero goals, increasing regulatory requirements and demands from investors and tenants mean that reporting on your ESG data may no longer be enough. What you need are action and results.
Measurabl's Asset Optimization—trusted by the industry's leading real estate firms—provides real-time, building-level insights, operational efficiency recommendations, and tools that empower real estate teams to go beyond reporting and improve their ESG performance faster.
Measurabl helps us understand our buildings better than ever. Rather than bolting on yet another app, their platform integrates into our operational workflow, making it simple to identify, prioritize, and implement improvement strategies that deliver real value.
Al Scaramelli
Managing Director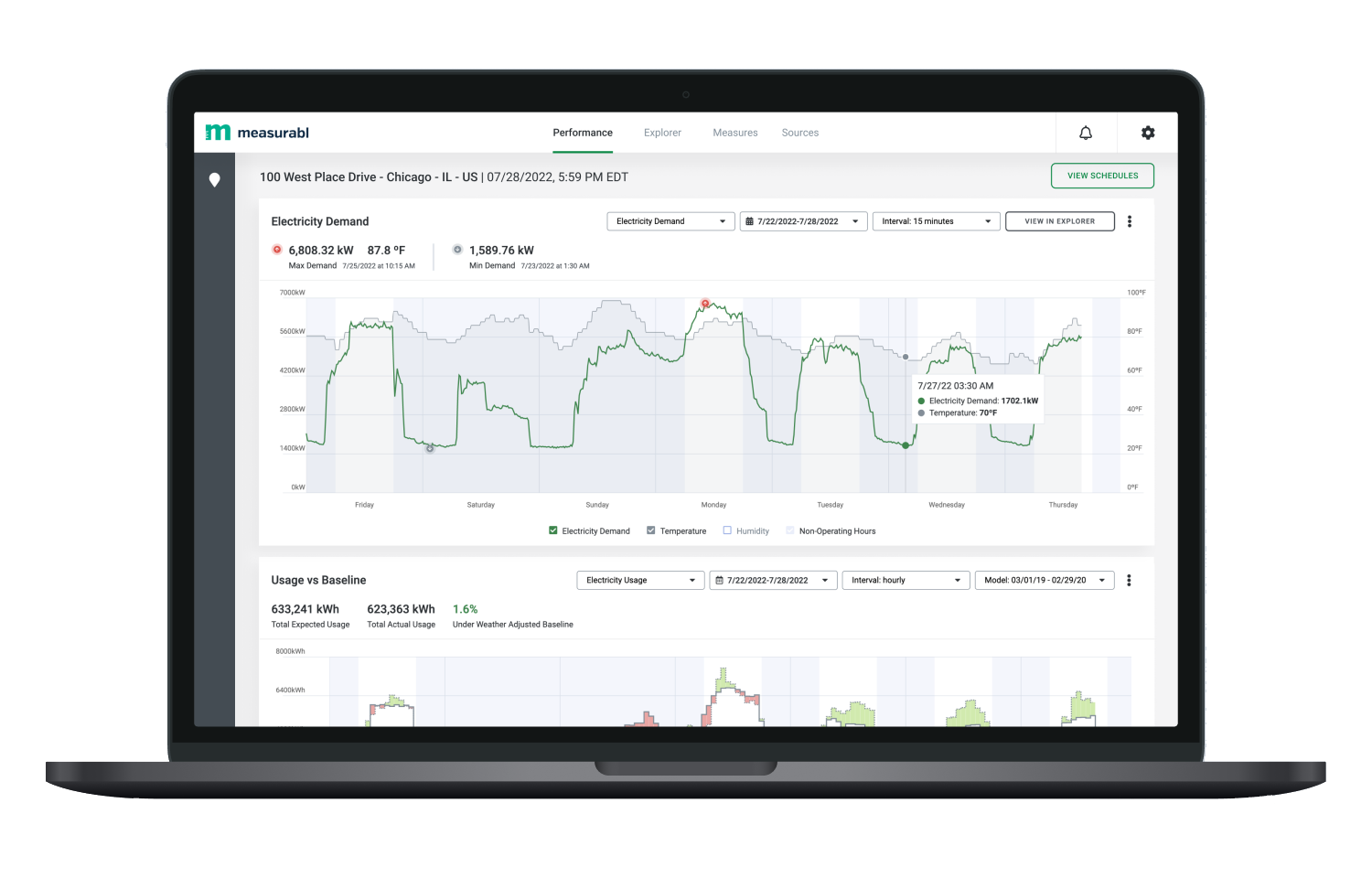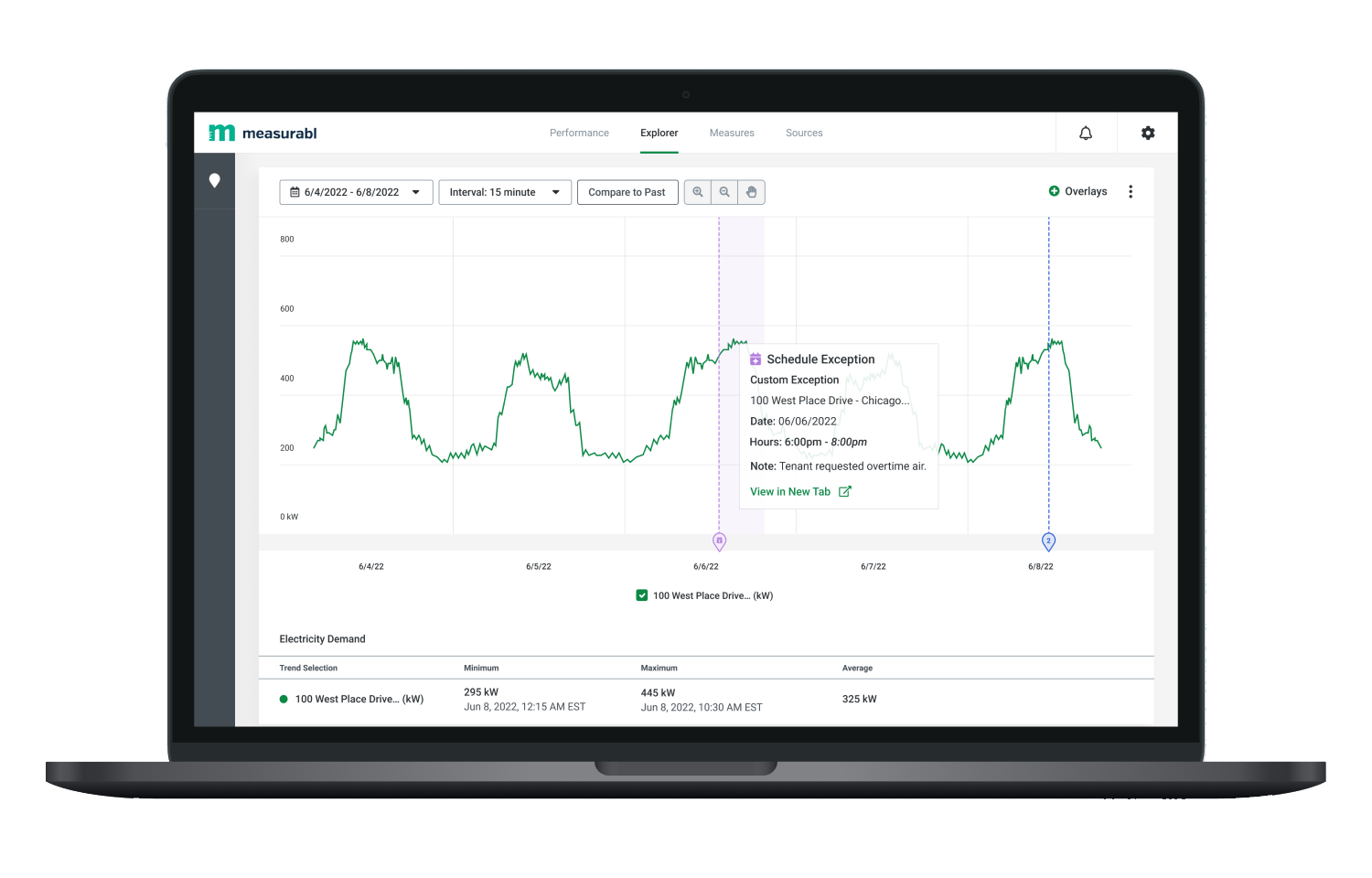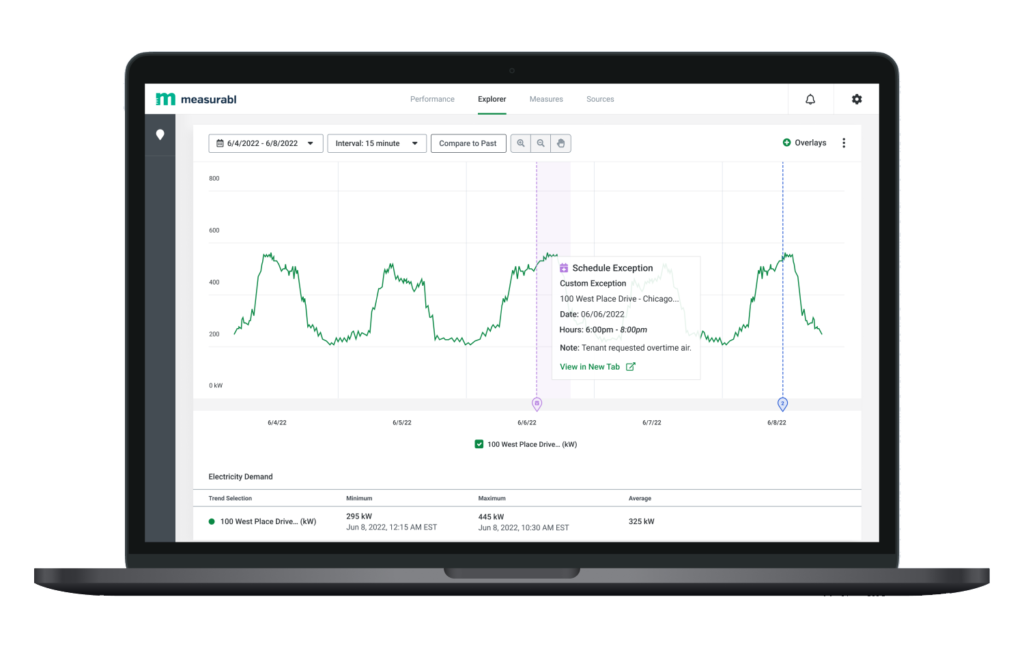 Harness the data you already have to rapidly benchmark performance, identify opportunities for expense reduction, and streamline reporting for tenants, ownership, and operations alike. Surface the highest value opportunities to onsite teams, helping them quickly identify and eliminate costly waste.
Centralize portfolio-wide performance to eliminate information silos and keep disparate teams aligned, productive, and on target. Provide your team with powerful tools to easily define accurate budgets, identify and explain variance, and maximize recoverables.
Drive portfolio-wide ESG performance through collaboration with property teams on the selection, implementation, and verification of energy initiatives. Simplify annual reporting with a centralized view of property performance, projects, and achievements.
"As a global owner and operator of world-class assets, it's critical that we adapt our operating approach to the unique needs of each property. Measurabl's versatility across our portfolio-collecting bill data, meter data, and equipment information-enables us to deliver above expectation."
Chad Engle
Vice President — Corporate Engineering


Nuveen Optimizes Building Performance with Fast Payback
Measurabl delivered timely savings recommendations to help Nuveen lower their operating costs.
Thousands of real estate teams rely on Measurabl's Asset Optimization for the data and tools they need to meet performance goals. So how does it work?
all-in-one decarbonization platform
Drive Data-driven, Continuous Improvement
By providing real-time transparency into your buildings' performance, Measurabl empowers your teams to get ahead of costly inefficiencies in buildings, track and verify carbon impact in real-time, and make building operations best-in-class.
Automate, collect, and verify building data to support sustainability initiatives

Receive automatic, quality recommendations to improve building performance

Pinpoint opportunities for efficiency by the hour and day

Provide net-zero verification of DERs and carbon impact

Identify and understand root causes of operational inefficiencies

Calculate cost and carbon savings from platform-recommended actions

Easily access 3+ years of historical data to support M&V