Investment grade ESG data management and disclosure.
The easiest and most reliable way to communicate sustainability performance to your stakeholders
Take control of your ESG data management
Data science, machine learning and an expansive reporting database ensures that your ESG data management is powered by unparalleled quality and accuracy.
Manage and carefully track your progress toward customizable sustainability goals via absolute, intensity or legally mandated targets.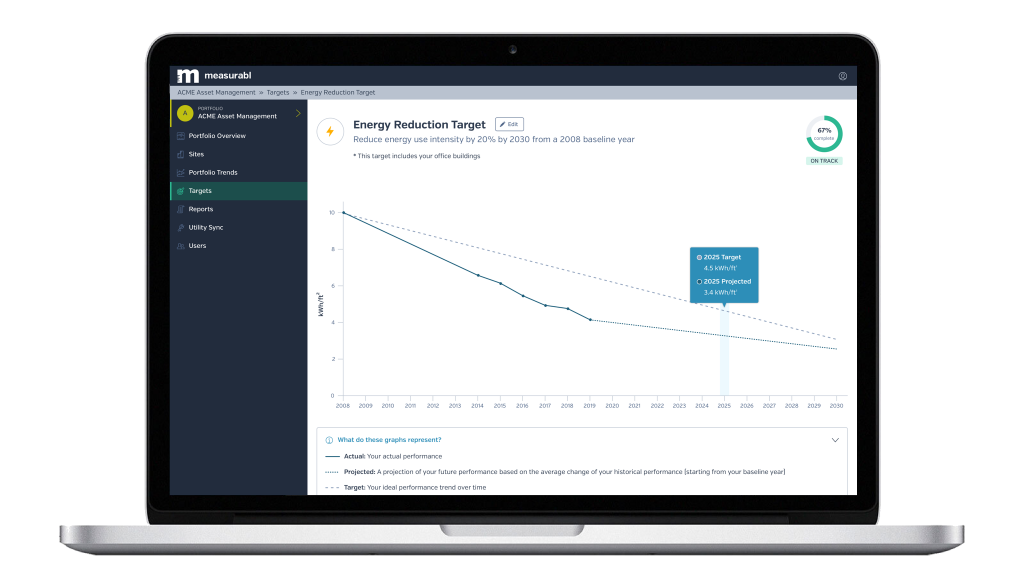 MLB + Measurabl: ahead of the game
Over 20 MLB teams use Measurabl to measure, manage and report sustainability metrics at their stadiums. Learn how our platform helps power exciting MLB initiatives like the Green Glove Award.
All-in-One ESG data management
Measurabl offers a wide range of features and functionality to power sustainability  measurement, management and reporting for your building portfolios.
Understand your buildings' exposure to environmental threats like hurricanes and heat stress so you can take action to protect assets across your portfolio.
View a range of data cards such as 12 month trailing energy, water and waste usage or scope 1 and 2 carbon emissions
Sync key electricity, water and waste usage data with ENERGY STAR for ongoing reporting capabilities
Learn the basics of ESG with a two day training seminar plus an add on package of first rate sustainability consulting
Let us take care of the paperwork by preparing and submitting your building data to the proper authorities
Calculate your transportation GHG emissions and total carbon footprint with this popular consulting add on
Our customer success team is at the forefront of ESG data management and will help you every step of the way
Our platform runs on AWS (amazon web services) within secure data centers and offers two factor authentication See how Measurabl helps drive ESG outcomes at Salesforce Tower
Patrick Flynn, Vice President of Sustainability for Salesforce, explains how Salesforce Tower is one of the most sustainable buildings in the world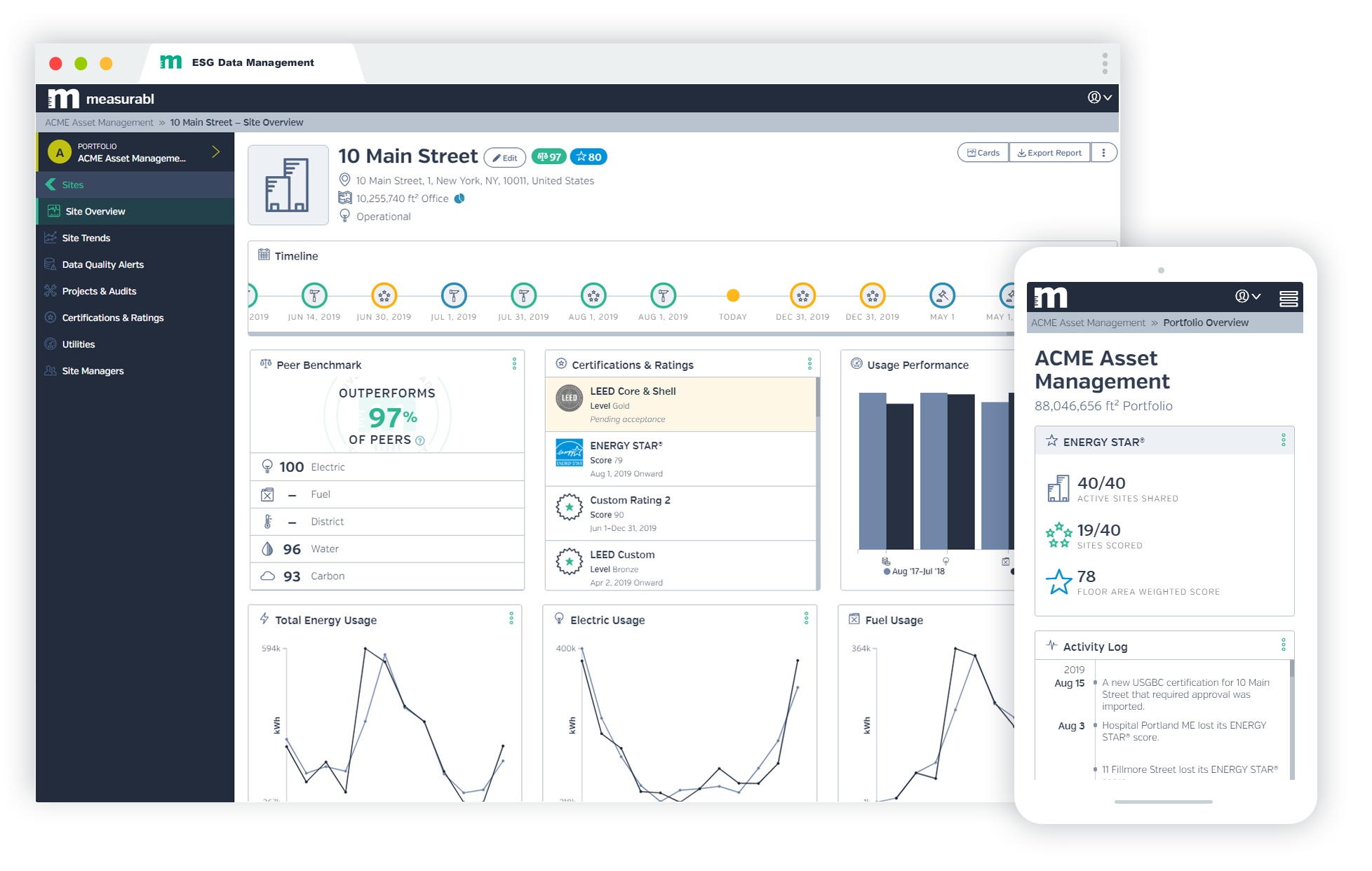 data-driven target tracking
Set targets and track progress toward sustainability goals
Determine which buildings are heavy emitters or high performers and identify necessary actions to get on track.
Set absolute, intensity or legally mandated targets to empower data-driven decisions at the portfolio and building levels, making it easy to understand where to allocate efforts to successfully achieve long-term goals.