Ensure your ESG data is investment grade
Simply reporting whatever data you have on hand is no longer enough to meet stakeholder expectations. Measurabl ensures your ESG data is timely, accurate, complete, and auditable.
"Measurabl is more than a software platform.
It's a team invested in client success that understands the needs of commercial real estate sustainability professionals."
Ben Myers
Vice President, Sustainability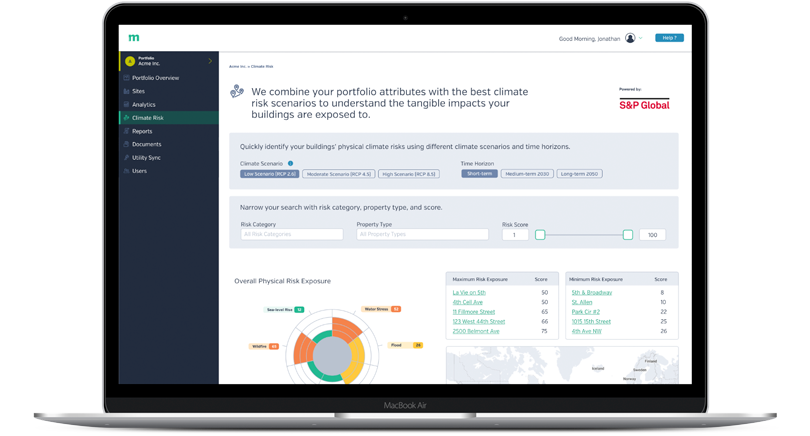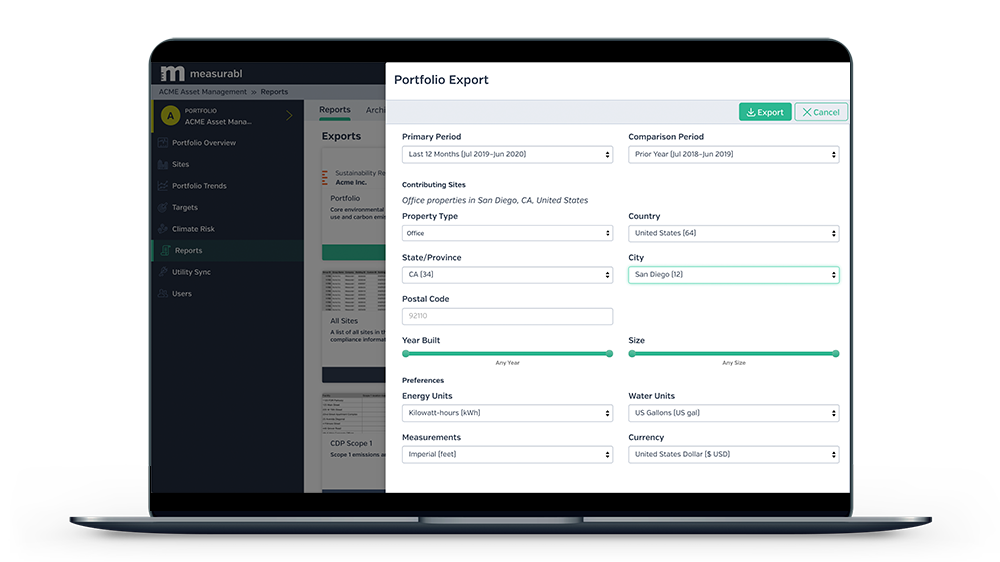 Produce customized ESG reports on demand
Satisfy increasing investor and tenant demands by using Measurabl to report specific key data points upon request or disclose to frameworks like GRESB, CDP, and TCFD.
"Measurabl has served as our environmental performance hub since 2017. With their commitment to personalized customer support and constantly improving data quality tools, we feel confident with the accuracy of our environmental performance disclosure reports."
Edmée Knight
Senior Manager, Sustainable Real Estate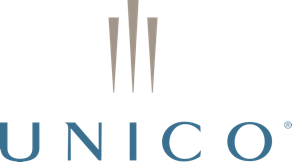 Corestate Capital + Measurabl: Preparing for What's Ahead
Learn how Corestate became more transparent with their stakeholders by using Measurabl to consolidate and easily report on their ESG data.
all-in-one ESG data management
measurabl product features
Measurabl offers a wide range of features and functionality to power sustainability  measurement, management and reporting for your building portfolios.