A building is a living, changing structure, and you need your data to reflect the intricacies of each site accordingly. However, utility data is often tracked by meters that service one or many spaces within a building. For example, one HVAC meter may service an entire building, or there might be one water meter assigned to the first floor only.
Utility bills only give you a high-level glimpse of that information without the ability to drill down into what is happening within each space of your building. Plus, complicated leasing structures can restrict your access to certain utility data, reducing your ability to accurately collect and disclose ESG data to investors and stakeholders.
As you look to improve all areas of your ESG performance, you need more granular data about your building's spaces.
Allocate Your Spaces For Improved Sustainability Performance
Measurabl's new Spaces tool gives you a comprehensive view of your building's floor area within each site. With the Spaces tool, you can designate units such as "Floor 1" or "Suite 100".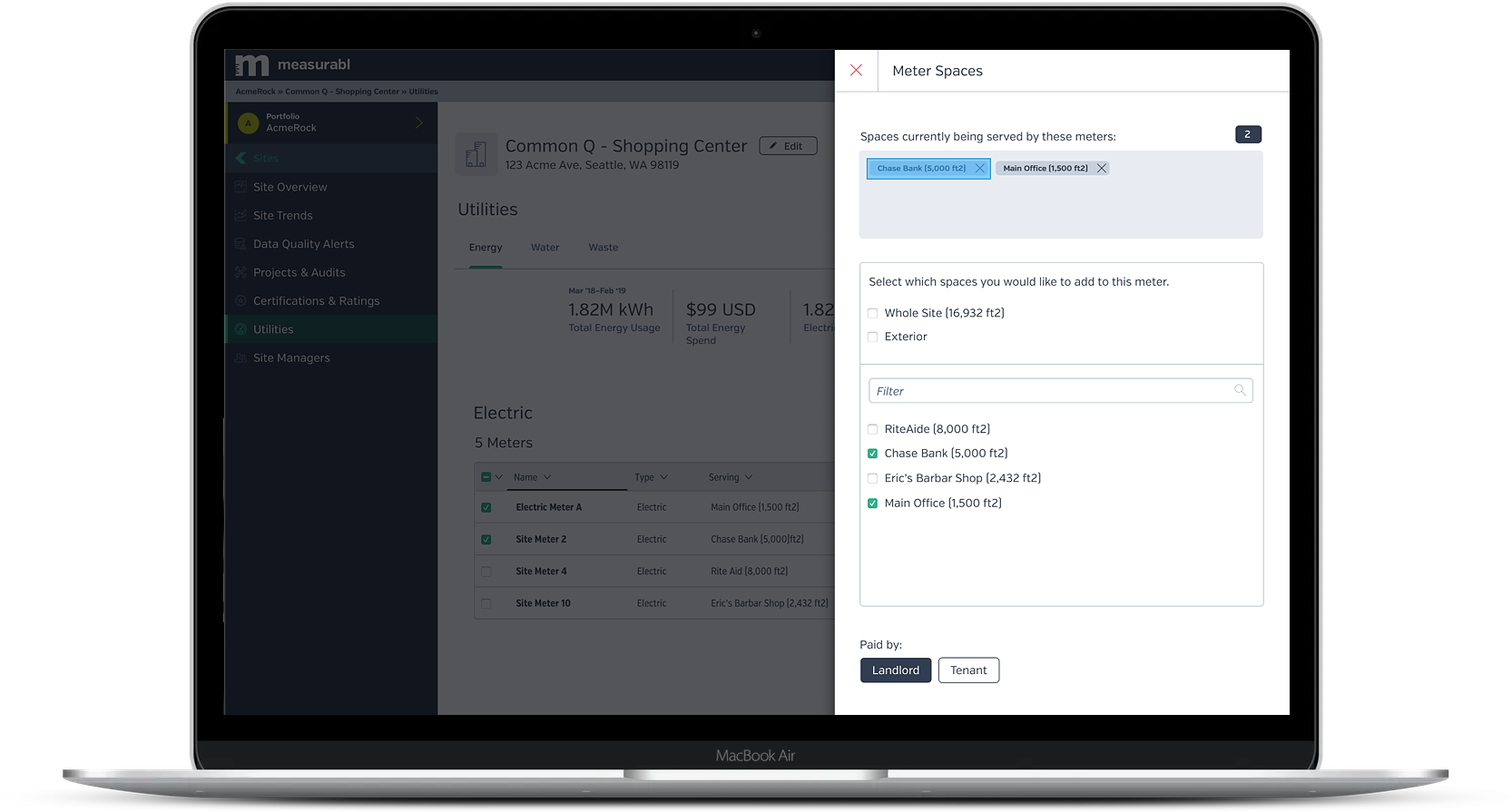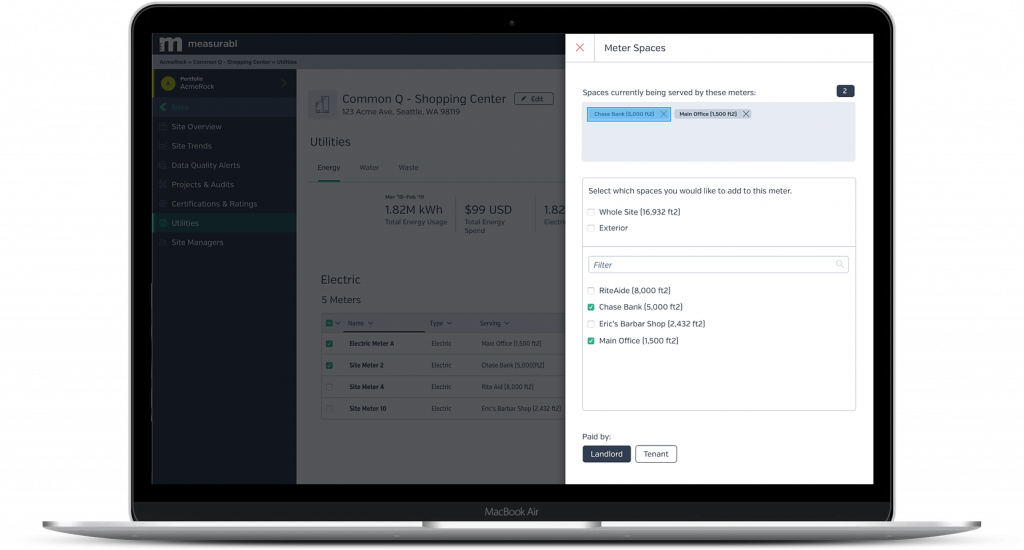 In Measurabl, you can assign meters to the spaces they serve so you can:
Accurately represent the floor area and coverage that each meter services
Calculate the data coverage for your site and your portfolio
Determine what spaces don't have data coverage
All spaces are categorized as either leasable or common: leasable spaces can be leased out to tenants, while common areas such as elevators or hallways are usable for all tenants.
Once you have your Spaces marked appropriately, you can add information about projects and certifications within each space. You are also able to set one meter to all the spaces it serves so you can more accurately reflect your building's consumption and space allocation in Measurabl. This will allow you to better benchmark the performance of your spaces and building against your peers.
Take Control of your Building's ESG Performance
With these tools, you have more comprehensive access to the data and setup of each building within your portfolio. You'll be able to more clearly see your floor area allocation, which will roll up to more accurate reporting at the portfolio level. This feature allows users to save time in their data collection and reporting efforts as they now have the power to better manage the granular data of each site in their portfolio. Elevate your engagement with investors with high-quality, trustworthy information to disclose on your ESG performance.
Current customers can explore this feature by logging into the app. If you're new to Measurabl, you can schedule a demo today to see how you can have more granular ESG data tracking.