Customers can now view and purchase building-level ESG services through Measurabl
Measurabl's industry-leading platform now offers access to curated consulting, energy, and regulatory services designed to help you manage and elevate your ESG performance.
Managing environmental, social, and governance efforts across building portfolios can be challenging. Measurabl not only serves as one central hub for ESG data—it also provides customers with a menu of low-cost, high-quality services so they don't have to spend time shopping around for trusted vendors or comparing pricing.
Related: Do You Have the Right Tools to Manage Your ESG?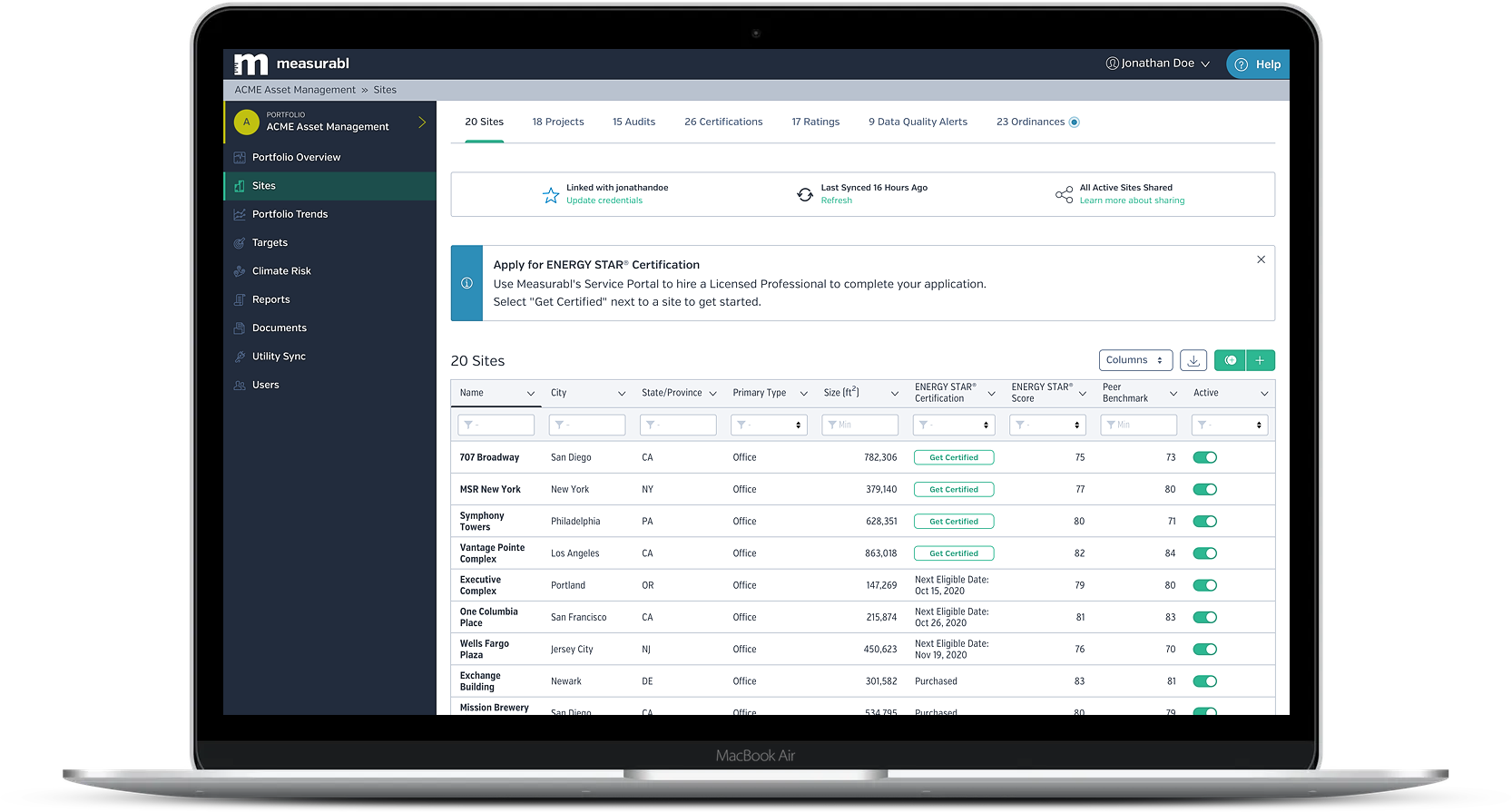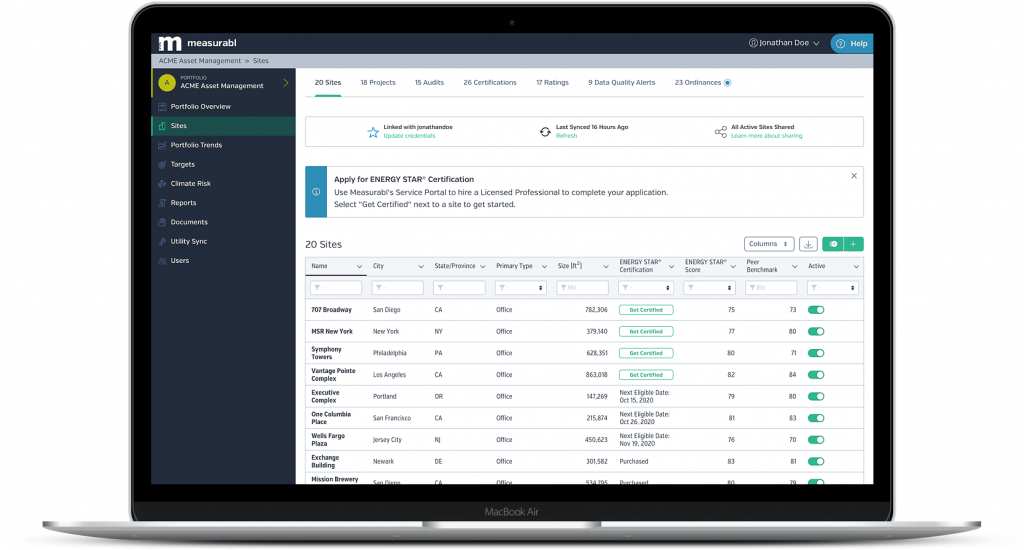 Measurabl gives recommendations to pursue ENERGY STAR Certification and Benchmarking Ordinance submission for all eligible buildings. Measurabl's Service Portal enables you to purchase those services from us without having to leave the platform or speak with a representative. When you purchase a service from Measurabl, we add it to your existing contract so you don't have to go through another contracting process to get the job done.
What can you expect when you procure services through Measurabl?
Qualified Providers
We've researched, vetted, and verified our service partners, so you don't have to worry about contracting with a vendor that doesn't meet your standards.
Market Competitive Rates
We secured highly competitive prices to ensure you receive the best quality work for the best price.
Guaranteed Outcomes
Measurabl ensures that your partnerships are successful, from initial communications to project completion.
Log in to Measurabl today and head to the "Sites" tab to see the recommended services that are available in Service Portal.