At the beginning of the COVID-19 pandemic in early 2020, many real estate managers couldn't even enter their own buildings to read their electricity meters. Numerous lockdowns and shelter-in-place orders implemented by state and local officials across the U.S. made ESG (environmental, social, governance) disclosure difficult—even as investor appetite for ESG disclosure and sustainability reports increased.
In July 2020, the accounting firm EY warned that companies failing to meet investor expectations surrounding ESG factors were at risk of losing access to capital markets. The firm found that most investors want a more disciplined and rigorous approach to evaluating companies' non-financial performance. According to EY, these investors have become increasingly dissatisfied with the information they received on ESG risks as the pandemic's social and economic impacts played out on a global stage.
While global investment manager BlackRock has used sustainability as a measure of company performance for many years, in January 2020, CEO Larry Fink went one step further, announcing that sustainability had become the firm's new standard for selecting investments. For Fink, the issue was simple: "A company's prospects for growth are inextricable from its ability to operate sustainably… Actions that damage society will catch up with a company and destroy shareholder value."
Fink's clarion call—a warning to CEOs who desire capital injections from the biggest asset manager on the planet—turned the industry's focus toward ESG disclosure. The company with $7.43 trillion in assets under management (AUM) now requires its investments to provide disclosure consistent with the Sustainability Accounting Standards Board (SASB) and the Task Force on Climate-related Financial Disclosures' (TCFD). Fink said BlackRock would "vote against management and board directors when companies are not making sufficient progress on sustainability-related disclosures."
Those were strong words in January. But by March, the pandemic swept across the globe, and the focus on ESG disclosure sharpened further.
Real Assets provides real lessons in disclosure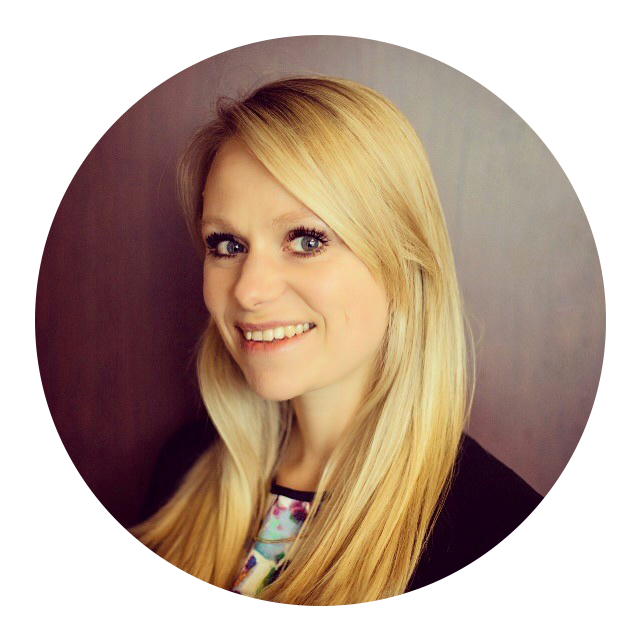 There is no better example of BlackRock's disclosure principles in action than the firm's Real Assets platform, which manages $50 billion in infrastructure and real estate investments around the world. BlackRock's Global Head of Real Assets ESG Integration, Katherine Sherwin, develops ways for the firm to advance ESG integration and sustainability performance across the platform and address and mitigate environmental and social risks to improve its performance and resilience.
"The pandemic shone a spotlight on the components of ESG in real estate—especially social and environmental considerations," says Sherwin. "Society's experiences of COVID-19 will change the way we occupy and use real estate, long after the pandemic has abated. We're going to see a fundamental shift in disclosure—especially in the commercial sector, in offices and retail spaces."
According to Sherwin, commercial real estate has experienced a sea change in expectations since the start of the pandemic.
"Before the pandemic, the focus was on shared communal spaces as promoting health and wellbeing for occupants. Now we live in a world of lockdowns and social distancing. We're now having new conversations about building occupation expectations."
Sherwin says that there was already a fundamental shift towards improving data and benchmarking assets even before the pandemic regarding transparency in real estate disclosure.
Society's experiences of COVID-19 will change the way we occupy and use real estate, long after the pandemic has abated.

Katherine Sherwin
"If you weren't participating in a sustainability benchmark like the GRESB, you weren't giving yourself the best chance to raise capital," she says.
Sherwin says that to live up to investor expectations of disclosure after the pandemic, asset owners will need a much keener understanding of ESG data, more ways to access information remotely on their buildings' vital statistics, and the ability to benchmark against competitors.
"There are many important data points for ESG investors—environmental performance, energy consumption, greenhouse gas emissions, clean water consumption," says Sherwin. "The data helps you run your building, and it is also needed to report to stakeholders, to give them an understanding of their investment performance."
Measuring the data will require a sophisticated approach
Sherwin says once asset owners started to limit access to their buildings amid the pandemic, those positioned to collect data remotely were the ones who had a better understanding of their situation and found it easier to meet their investors' disclosure expectations. After the pandemic, investors will continue to raise their expectations for more accurate ESG disclosure as the technology to provide such information improves.
"Good technology will drive improved sustainability reporting," she says. "The data has become smarter, with better ways to collect it on a more frequent basis. The lesson for asset owners is to improve their digitization and data collection because the pandemic hasn't dampened investor appetite for quantitative data. Regular sustainability reporting—much like financial reporting—will continue to be vital for transparency and investment decision-making."
She adds that while the pandemic highlighted the importance of quantitative measures (think: indoor air quality levels), new qualitative criteria—such as occupier wellbeing and community impact—have risen in prominence as sustainability measures. But data on these qualitative criteria are not yet easily measured.
Good technology will drive improved sustainability reporting.

Katherine Sherwin
"The need to measure and disclose these types of ESG criteria is going to increase. The whole concept of what is a resilient real estate asset is likely to change, based on our experiences in 2020 and the market's resultant shift in focus to new criteria," says Sherwin.
Mind the gaps
Post-COVID, when real asset owners think about what disclosure looks like, Sherwin says there are two essential conversations: approach and performance.
"There's equal interest in both how an asset performs, and the approach asset owners are taking with their ESG integration," says Sherwin. "Investors want to know not only that their investment is performing, but also that asset owners have processes to identify potential ESG risks and opportunities. Disclosure in the future will be about addressing both of these concerns."
In such an environment, building managers will need to carefully chronicle their sustainability initiatives and progress in a way they have not had to before.
"Potential investors will look for how you identify ESG risks, how you do your due diligence, how you track progress toward sustainability goals, and what are your thresholds and screens for a whole range of ESG risk," says Sherwin. "This means not only having the right data, but also the right story to explain the data—or the gaps in your data."
Sherwin sums up her thoughts on ESG disclosure by encouraging asset owners to be diligent, honest, and pragmatic: "You are always going to have the challenges of data gaps, but that doesn't mean your reporting responsibilities stall. Asset owners have a responsibility to disclose what they can and explain what they can't. And ultimately, part of the process is identifying those gaps, providing investors with an understanding of why they occurred, and filling them as soon as you can."
Want to take a more sophisticated approach to monitoring and benchmarking your asset-level data? Check out Measurabl's new Cohort Insights feature, which unlocks on-demand insights about energy and water usage, and carbon emissions to improve building performance.