As sustainability has come sharply into focus, ESG reporting frameworks have become essential to real estate operations and management. A number of new acronyms have entered the vernacular, including CDP, TCFD, GRI, GRESB, and SASB. The challenge for many firms is to understand how these sustainability reporting standards work and which ones are most relevant to their organizations.
Which ESG disclosure framework works for you?
Measurabl has narrowed down its top 5 reporting frameworks that our clients use the most. Customers have submitted voluntary disclosures to these benchmarking groups and have followed guidance from ESG reporting frameworks.
CDP and GRI are considered some of the most credible and widely adopted sustainability frameworks for general corporate reporting. The Sustainability Accounting Standards Board (SASB) and Task Force on Climate-related Financial Disclosures (TCFD) have emerged as the leading frameworks for aligning non-financial and financial disclosures. GRESB is one of the leaders in benchmarking assets of portfolios of real estate owners, asset managers and developers.
It can be a lot for real estate owners to wrap their heads around, which is why we've broken it all down for you here. Keep in mind that the best ESG disclosure framework is the one that best suits the needs of your individual organization.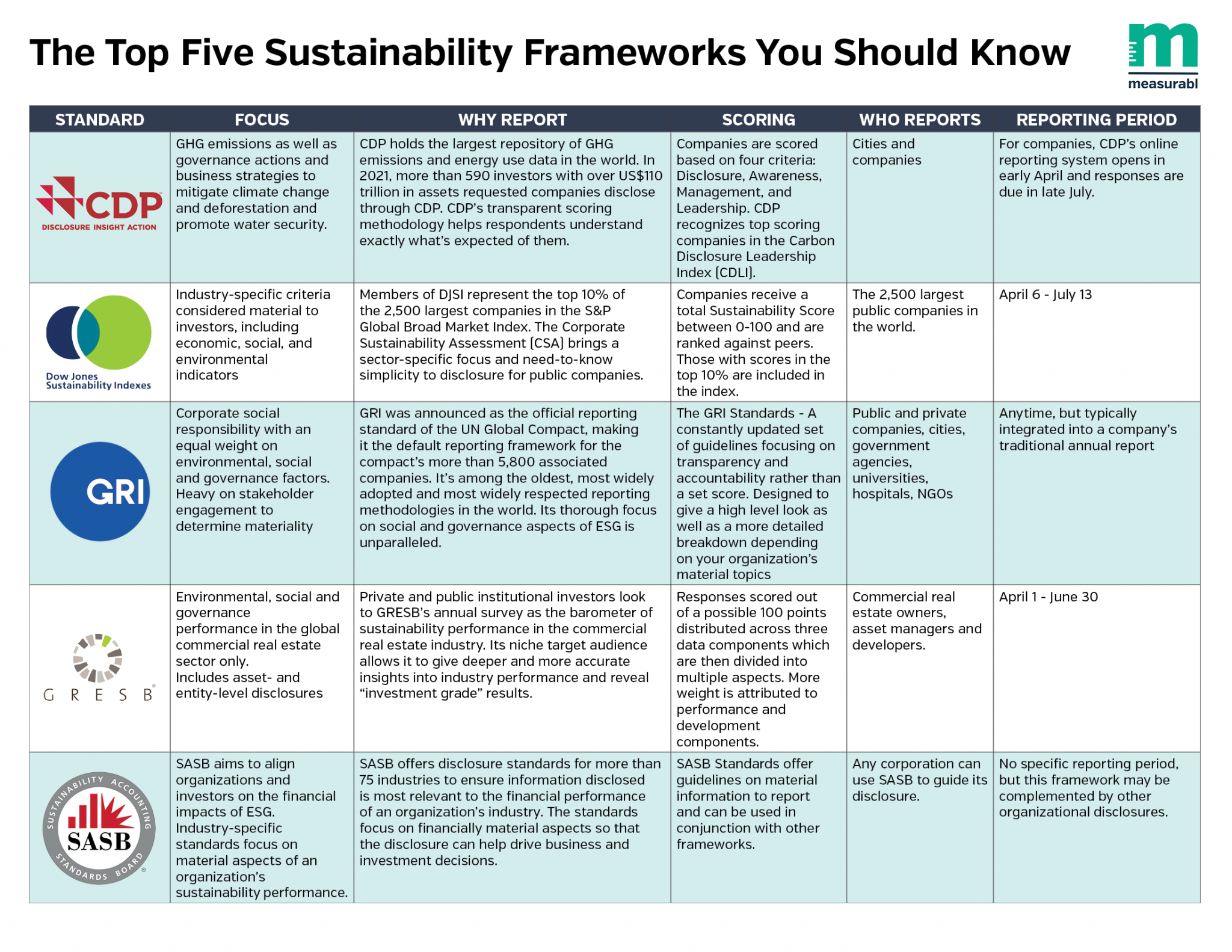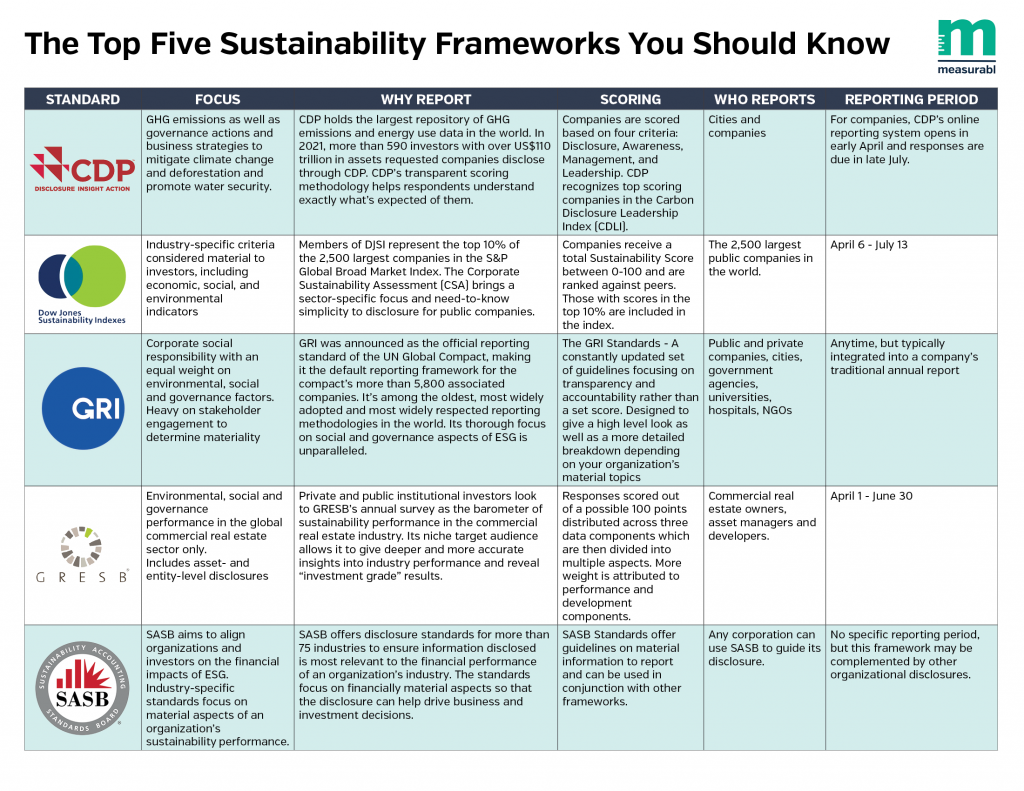 Here's a downloadable copy of the Top 5 Sustainability Frameworks to help you navigate the "who, what and why" of the world's top reporting frameworks.