CDP, DJSI, GRI, GRESB, and SASB. These acronyms are confusing enough. Then there's the bigger lift of trying to understand how these sustainability reporting standards work and which one(s) apply to your organization.
Who's the Best?
CDP and DJSI are considered the most credible and widely adopted reporting frameworks according to a recent GlobeScan/SustainAbility survey, while GRESB is one of the fastest growing industry-specific standards applying exclusively to real estate owners, asset managers and developers. Then there's GRI, which is the dominant, broad based framework used for general corporate reporting. Meanwhile an upstart – the Sustainability Accounting Standards Board (SASB) – has emerged as the new standard for integrating non-financial with financial reporting for publicly traded US companies. It's a lot to get your head around, which is why we've broken it all down for you here. Enjoy!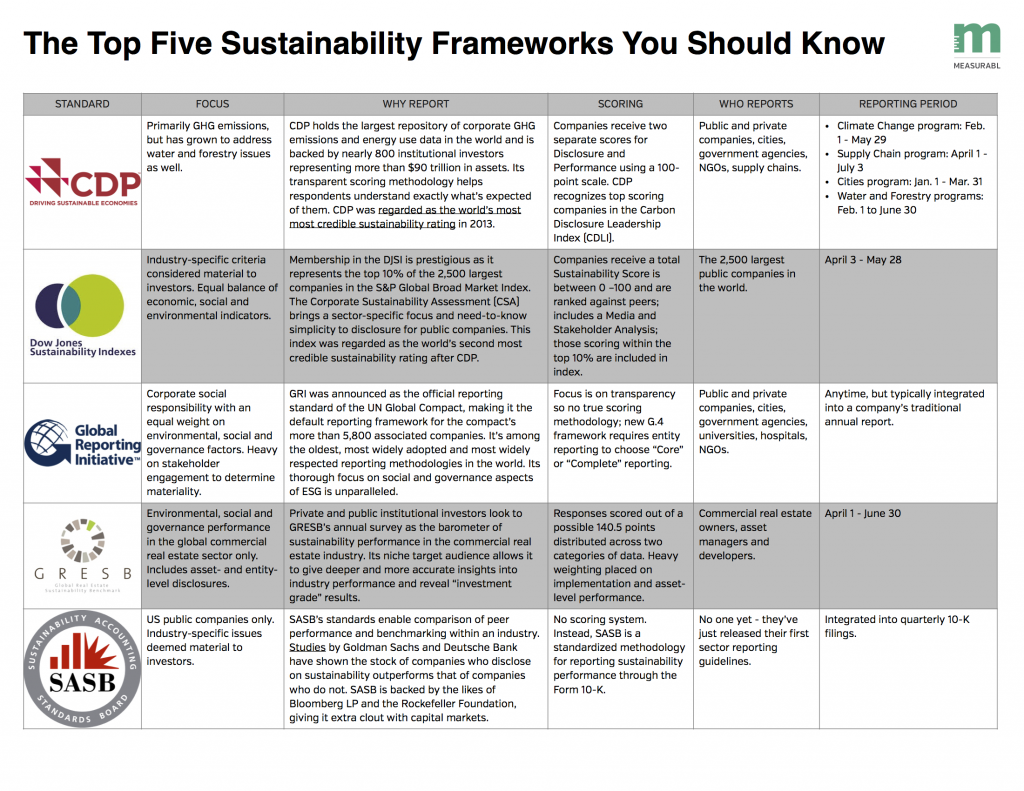 Here's a downloadable copy of the Top 5 Sustainability Frameworks to help you navigate the "who, what and why" of the world's top reporting frameworks.