The new feature helps real estate owners comply with New York City's Local Law 97 and avoid financial penalties
Cities and states are increasingly enacting laws that require commercial real estate owners to disclose their buildings' energy usage and carbon emissions. Non-compliance is costly: Local governments are levying fines against real estate owners that exceed those limits or fail to comply with mandatory reporting requirements.
Measurabl has partnered with data-driven decarbonization technology developer Singularity Energy to launch Compliance Monitoring, a new feature that determines which of users' assets is subject to local ordinances, and helps customers understand and offset the financial risks associated with failing to meet those standards.
"Today's wise real estate owners need to have a better understanding of their carbon compliance risks. We are delighted to help Measurabl leverage our first-of-its-kind compliance risk forecasting and mitigation recommendation tool to help its customers meet their decarbonization goals," says Wenbo Shi, CEO and Founder of Singularity.
Measurabl now offers the only automated tool on the market to:
Detect buildings' compliance requirements based on their locations and attributes
Leverage historical building data to project future carbon performance
Determine each property's likelihood of exceeding imposed carbon thresholds
Reveal potential financial risks, even when mitigation strategies are deployed
Though nearly three dozen local ordinances are being developed and enacted in various U.S. cities, Measurabl has chosen to focus initially on New York City's Local Law 97.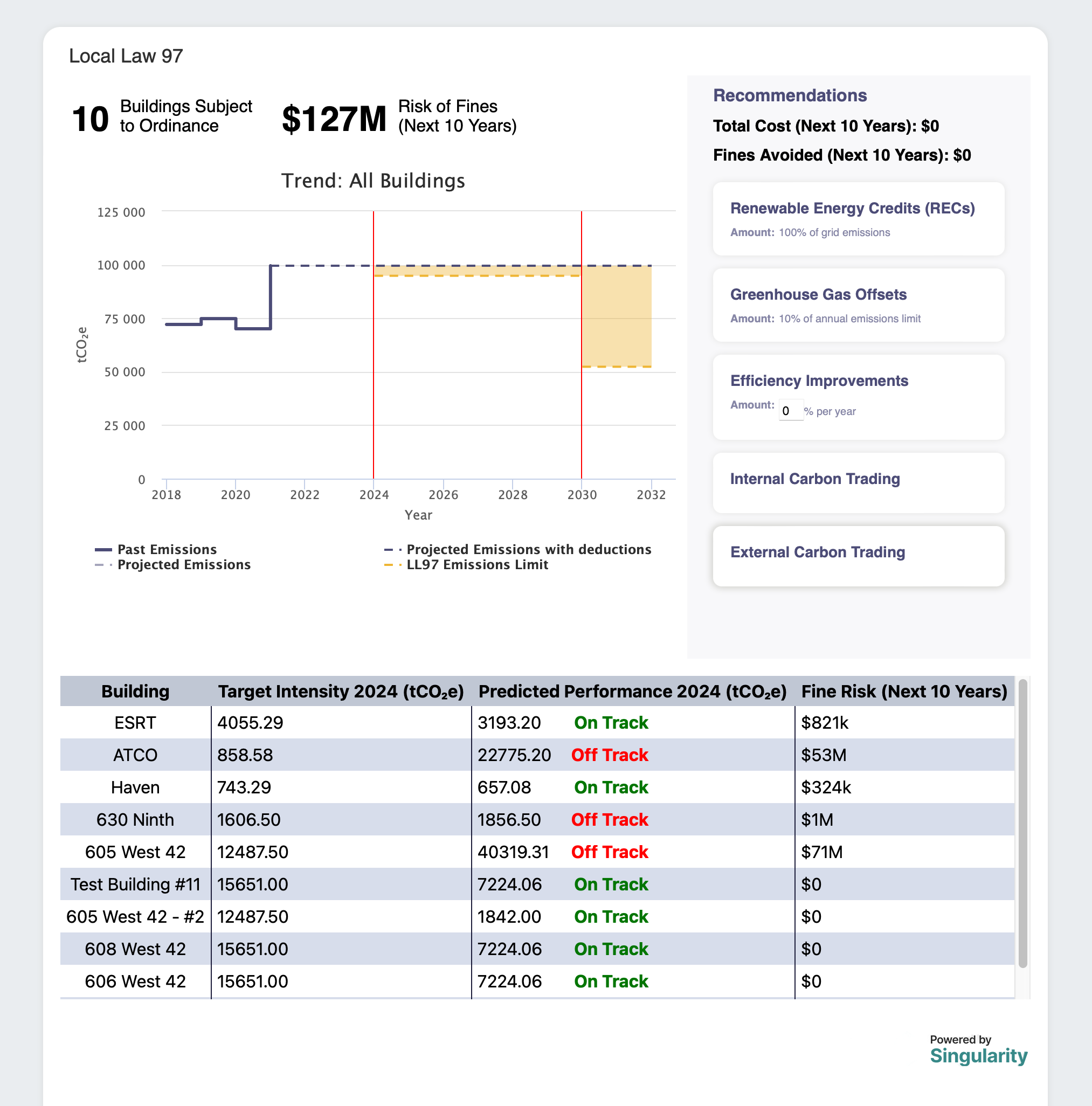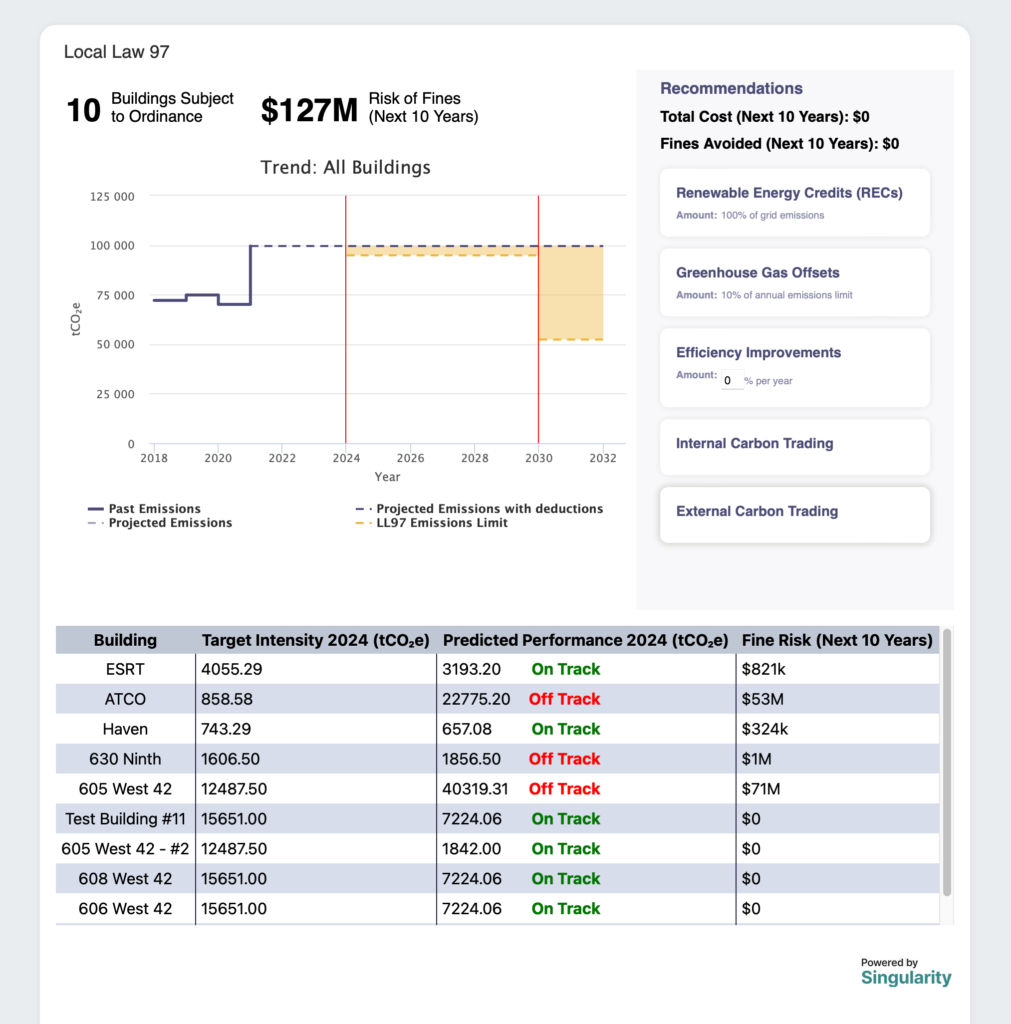 What is Local Law 97?
Local Law 97 (LL97) is an ordinance that imposes carbon emissions limits for all large buildings and requires all large buildings to report annual emissions to the city starting in 2024. New York City will issue hefty fines to buildings based on how much they exceed those limits. Failure to report emissions will cost building owners $0.50 per square foot per month, and the city will impose annual fines of $268 for each metric ton of carbon emitted over the city's limit.
More than 50,000 buildings in New York City are currently affected by LL97.
To avoid financial risk, New York real estate owners need to determine how to mitigate the impacts of LL97 and avoid fines. They'll need to evaluate:
The extent of the financial risk they face by not meeting established thresholds
Which buildings carry the most liability
Their best options for mitigating risk. Other than energy-saving retrofits, legal options to reduce emissions under New York City's criteria include purchasing renewable energy credits and greenhouse gas offsets.
How much money these and other decarbonization efforts can help owners save on fines
Measurabl's Compliance Monitoring feature does more than track which buildings are at risk of incurring fines—it helps owners chart the best course of action to decarbonize their buildings and mitigate inevitable financial risks. 

To learn more about how to improve data coverage, schedule a demo or contact your Customer Success Manager today.