Improving ESG Performance Through Data
Measurabl's Mission and Vision
Mission:
Create transparency around the environmental and social impacts of real estate.
Vision:
A world where resources virtuously flow to buildings that create sustainable outcomes for Earth and society.
Measurabl's ESG Statement
We here at Measurabl are working to build a more just and sustainable world. We are positively contributing to humanity by leveraging ESG (environmental, social, governance) data to measure, manage, and act upon the challenges facing society today. We believe ESG is a critical component of any forward-looking business strategy. We are helping our customers improve their ESG performance to create a more sustainable, equitable world that respects and nurtures our community and our planet.
We commit to protecting Earth's natural resources, mindfully consuming renewable resources, and reintegrating humanity into nature's self-balancing ecosystems. We are vehemently opposed to systemic racism and pledge to be an actively anti-racist organization that is fighting for a better future for all humans. Measurabl commits to incorporating ESG principles into every decision and across all operations to ensure we are better global citizens and stewards of the world we seek to create.
As we start to focus on improving our internal ESG performance, we recognize we may be imperfect in these efforts. However, we must act today and are committed to learning from, growing, and improving through these initiatives. We hope you will join us in these efforts.
Employees Paid >Min. Wage
Executive Gender Diversity
ENERGY STAR Certified Headquarters
ESG (Environmental, Social, Governance) Report 2020
Measurabl Publishes Inaugural ESG Disclosure
Work towards carbon neutrality by 2030.
Key Results for 2021:
Establish baseline energy consumption and emissions pollution 

Offset carbon emissions of corporate headquarters
Support diversity and inclusion within our organization and in our community
Key Results for 2021:
Host company-wide volunteer events

Manager training on interviewing biases
Develop internal sustainability policies
Key Results for 2021:
Develop sustainability procurement and sustainable travel policies
Increase employee and board diversity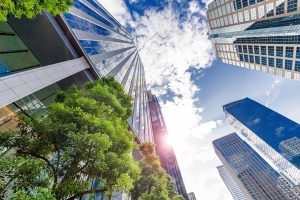 ESG Stories
Measurabl is proud to announce the publication of its first ESG report. Download now.
Read More »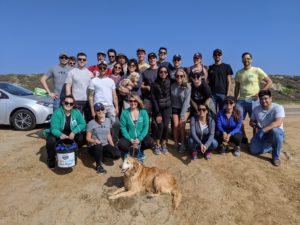 ESG Stories
Measurabl cleaned up nearly 650 pounds of trash and recyclables from a San Diego beach through I Love A Clean San Diego's Adopt-A-Beach program.
Read More »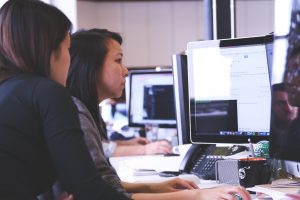 ESG Stories
Measurabl has partnered with LEARN Academy to support students who are transitioning to careers in software development.
Read More »