Throughout 2019 and 2020, Measurabl participated in I Love a Clean San Diego's (ILACSD) Adopt-A-Beach Program. As a company headquartered in San Diego with the goal of making sustainability accessible to all, the Adopt-A-Beach program was a great way for Measurabl to make an impact locally.
This is ILACSD's most popular volunteer program in the San Diego community funded by the California Coastal Commission's Whale Tail Grants Program. In order to successfully adopt a beach, you must conduct three beach cleanups within a 12-month period and report on the waste collected, which is then used by ILACSD and local municipalities for research and educational purposes.
Between May 2019 to January 2020, Measurabl conducted three beach cleanups at Fiesta Island in San Diego. The cleanups would begin with a review of what was collected last time, to encourage attendees to surpass the previous collection. A scale was used to estimate the weight of the buckets and items collected.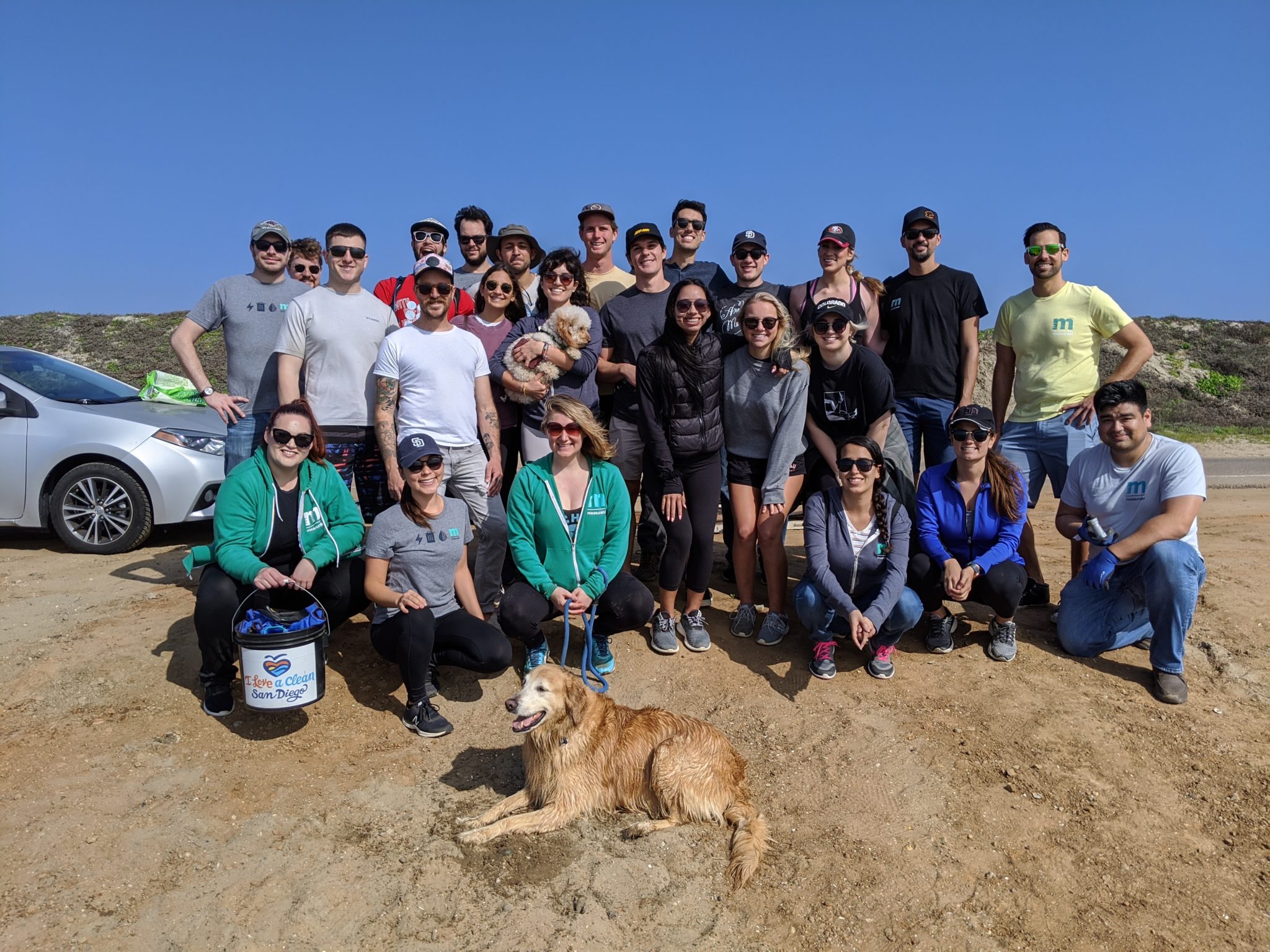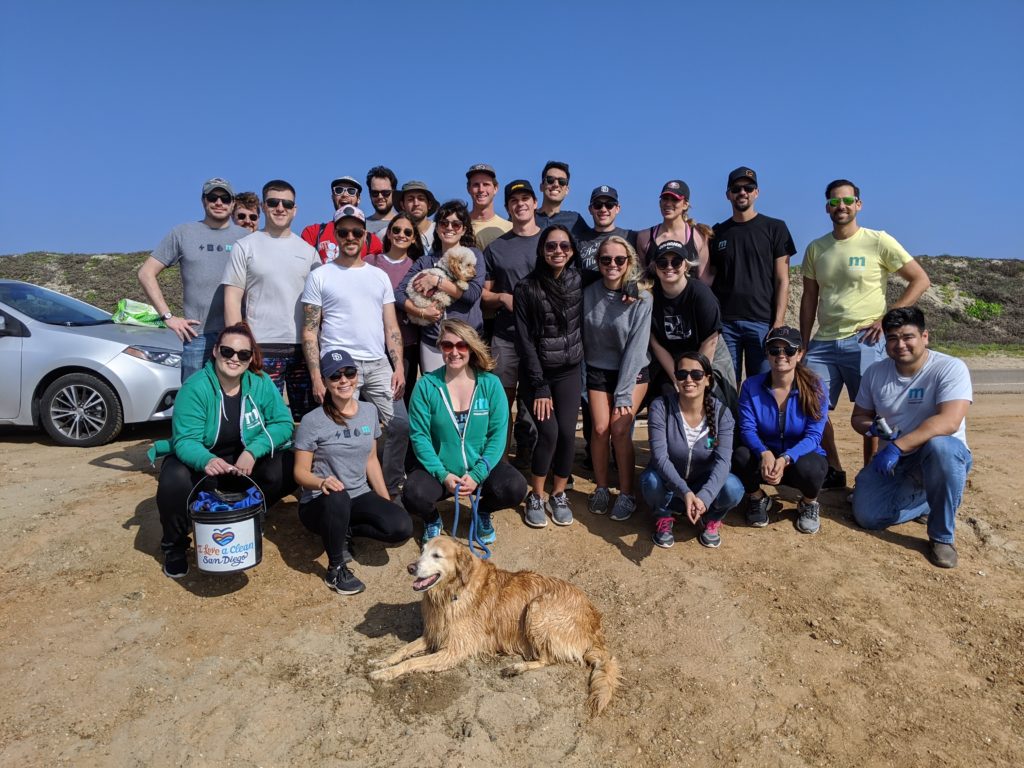 At these events, the Measurabl team covered anywhere from one to two miles of the beach during the cleanup process, from dunes to coastal areas. The three clean-ups were over three hours and with a total of 86 volunteers, this effort tallied up 105.5 volunteer hours. The waste weighed in at a cumulative 550 pounds of trash and 90 pounds of recyclable items.
With every cleanup came a few noteworthy items, and staff member Natalia von Hausen recalls a Jerry Garcia doll, a door, and a lawnmower as some of the most unique pieces. Some friendly competitions also began as heavier things were collected and tracked. Ultimately, these cleanups were memorable events and great team building opportunities, allowing employees to catch up in an informal setting, give back to the community, and get their hands dirty while helping the environment.
Due to the COVID-19 pandemic, the program has been shut down since March 2020. We aim to participate in the program once it is safe to do so.
For more information on the data collected, please see the totals below:
TOTAL
Estimated area covered (mi):
3.75
# of Volunteers
86
Estimated lbs of trash:
550
# hours
3.75
Estimated lbs of recyclables
90
Total volunteer hours
105.5
Items Collected (Quantity)
Plastic Items
759
Metal Items
938
Styrofoam Items
61
Beach Supplies/Activities
112
Smoking-Related Items
438
Medical and Personal Hygiene
29
Glass Items
158
Illegal Dumping
44
Paper Items
181
Other
87