Marjorie Tsang, former Interim Chief Investment Officer for the New York State Common Retirement Fund and former member of USAA Real Estate Board of Directors, has joined Measurabl's Board of Directors. Marjorie's extensive expertise in real estate investment and as an early ESG advocate will help Measurabl, the world's most widely adopted ESG software platform for commercial real estate, best serve stakeholders across its expanding customer base.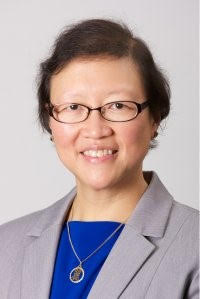 Tsang is an institutional investment executive and attorney who serves the needs of asset owners, retirees, and pension fund members. Previously, she was Senior Investment Officer at the New York State Common Retirement Fund, the third largest public pension fund in the United States. Tsang was Assistant Comptroller for Real Estate Investments from 1999 to 2011, with investment and asset management responsibilities for the Fund's $9 billion real estate portfolio. She served as the Interim Chief Investment Officer the following year, before covering strategic initiatives including the Real Assets portfolio and asset allocation. She also helped launch the pension fund's Environmental Social Governance program.
"Marjorie has more than 30 years of real estate experience and understands the essential role ESG plays in the real estate industry," said Matt Ellis, Measurabl's CEO. "Her perspective and breadth of experience will be invaluable to Measurabl as ESG has become a priority among real estate stakeholders."
"Throughout my career I have been committed to driving initiatives that address climate risk and promote ESG performance as leading indicators of a company's potential value creation and protection," said Tsang. "I am excited to help Measurabl, the market-leading solution for real estate organizations to measure and apply ESG, extend its preeminent role in helping our industry meet and exceed stakeholders' expectations."
Tsang was a Visiting Scholar with the Johns Hopkins University School of Advanced International Studies on issues relating to financing climate resilient real assets projects worldwide, an initiative on behalf of the UN Secretary General. She also served on the board of USAA Real Estate, a leader in energy efficiency and a long-time Measurabl client.
Tsang joins existing board members Ray Wirta, former CEO of CBRE; Lindsay Baker, Senior Fellow, Rocky Mountain Institute; David Pogue, former CBRE Global Head of Sustainability; Josh Henretig, former Microsoft Senior Director of Smart Cities and AI for Earth; Jake Fingert, Managing Partner at Camber Creek; and Brian Nugent, Managing Partner at Sway Ventures.
About Measurabl
Measurabl is the world's most widely adopted ESG (environmental, social, governance) data management solution for commercial real estate. Our customers, which include more than half of the world's top 25 real estate asset managers, use Measurabl to measure, manage, and disclose their ESG performance for more than 9.7 billion square feet of commercial real estate across 75 countries.
About New York State Common Retirement Fund
The New York State Common Retirement Fund is the third largest public pension fund in the United States. The Fund holds and invests the assets of the New York State and Local Retirement System on behalf of more than one million state and local government employees and retirees and their beneficiaries. The Fund has consistently been ranked as one of the best managed and best funded plans in the nation.