Meet the ESG platform built for real estate
Learn why industry leaders use Measurabl to measure, manage, disclose, and act on ESG data

Managing ESG without technology is not sustainable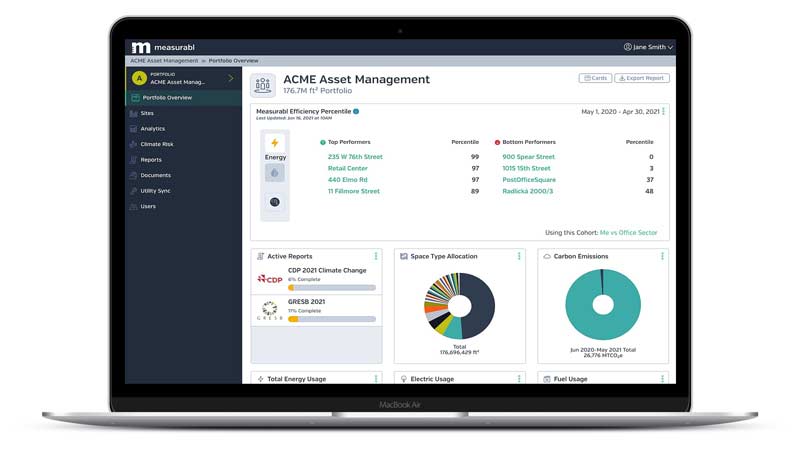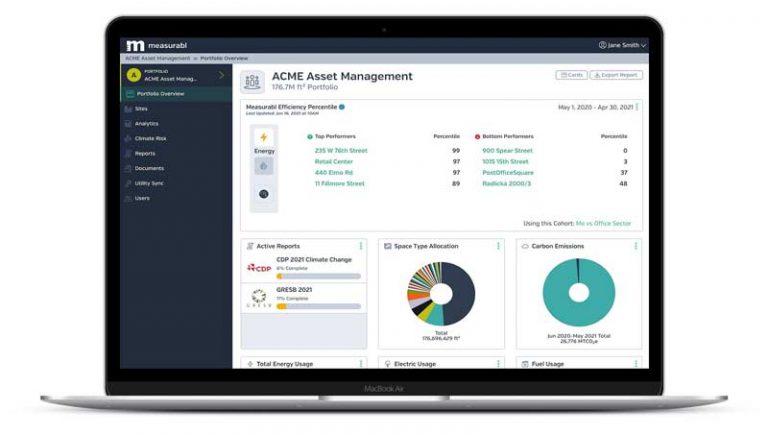 ESG (environmental, social, governance) data has gone from "nice to have" to a leading performance indicator for commercial real estate. ESG standards held by investors and regulators continue to evolve. As a real estate owner, you need to provide more accurate, granular data on demand. You also need a scalable solution that can grow with your portfolio.
modern and scalable solution
Say goodbye to spreadsheets
Capturing ESG data creates value across your organization—from company operations to financing activities. By acting on this data, you will improve your scores across multiple sustainability frameworks, increase brand resonance and enhance enterprise value.
all-in-one sustainability hub
Manage and report ESG in one place
Connect your people and locations globally to a single source of ESG truth. From there, manage targets and disclose results to global ESG frameworks such as GRESB, CDP and more.
The world's most innovative companies use Measurabl to manage their ESG performance
We partner with sustainability leaders around the globe
See how evolving ESG trends affect the commercial real estate industry.