It's no secret that over the past decade, sustainability has become increasingly top of mind for CRE industry leaders. As a result, green building certifications have multiplied, and now it's nearly impossible to keep track of all the NGO-administered, sub-national, and federal-level certifications available to building owners and tenants.
So if you're looking into getting a certification that touts your ESG (environmental, social, governance) performance, where do you start? Here's a shortlist of the ones that crop up most often at Measurabl: LEED, BREEAM, ENERGY STAR, Green Globes, Living Building Challenge, WELL, Fitwel, BOMA 360, and EDGE.
Note that we only included certifications that are used in multiple countries and excluded single-country certifications like NABERS, BEAM Plus, and Casbee (although many of our users do have these certifications).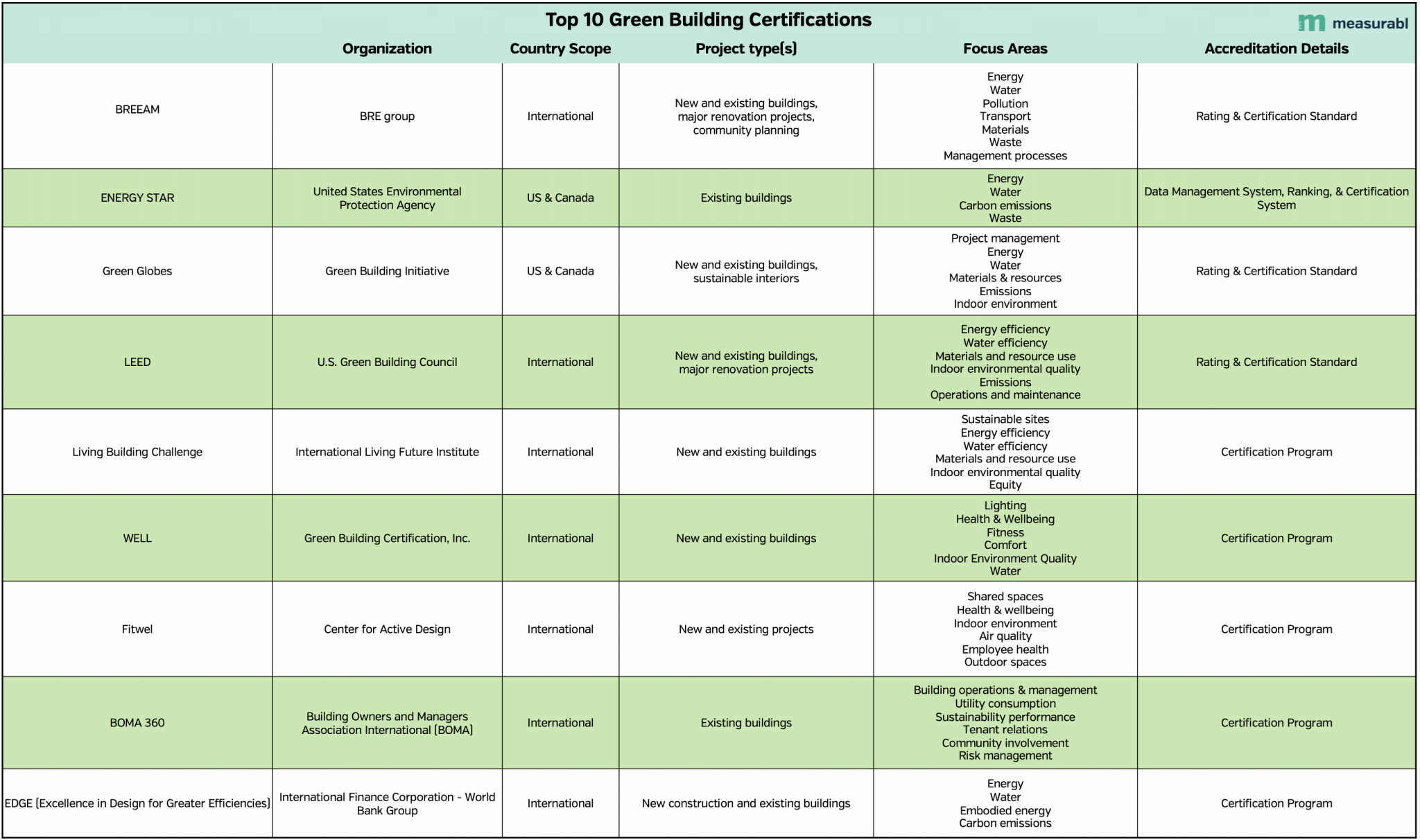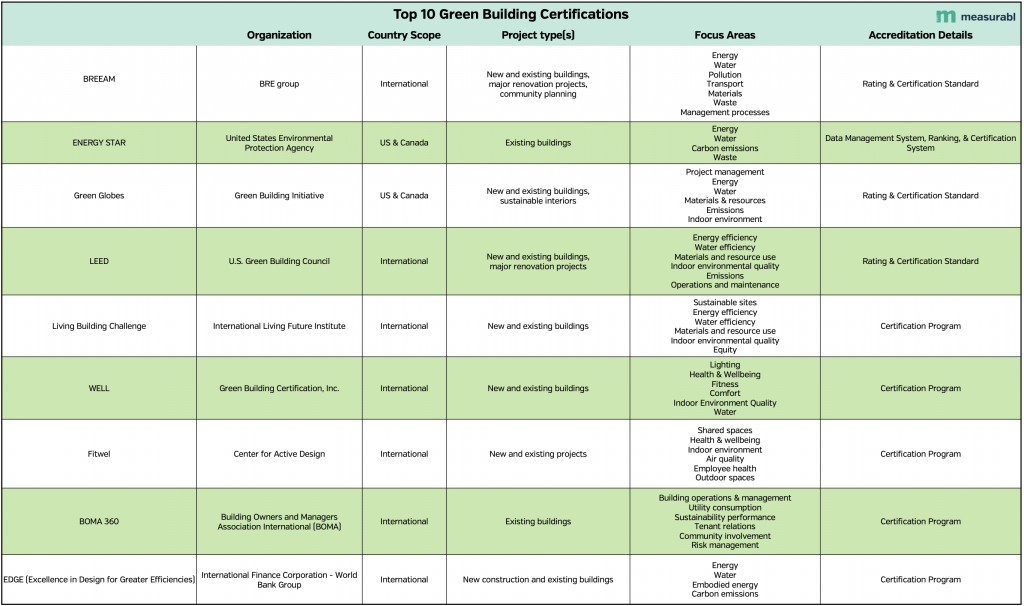 Finding the best green building certification for your ESG program
Try to align your sustainability targets with your larger organizational goals. This will help you identify which certification programs will best support your main objectives. These certifications have different levels of involvement, review, and cost – we highly suggest you explore your options before committing to one certification.
Still not sure which is the best fit? Measurabl has a network of Marketplace Partners available to work with you to identify your individual needs at a preferred rate. Reach out to your dedicated Customer Success Manager to get started.
Going beyond a single accolade
While achieving a green building certification is a great accomplishment, it can no longer be the ultimate goal. We are in a post-certification era in which both real estate companies and their stakeholders demand more than a single snapshot of performance. Organizations need Investment Grade ESG Data to disclose to ESG benchmarks and meet investor requirements. 

To learn more about where the industry is headed, watch The ESG Era: New Sustainability Metrics for Commercial Real Estate.
This blog was originally posted on August 5, 2015 and has been updated to reflect changes in green building certification options and advancements of the real estate industry.