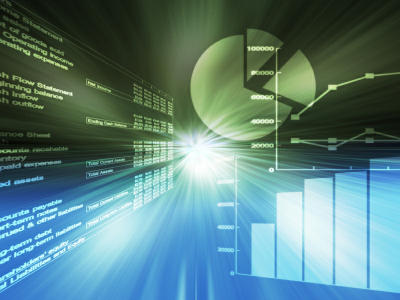 In recent years, a lot of buzz has been in the media about rising levels of sustainability reporting among large corporations. However, there has been comparatively little discussion of how smaller companies fit into the trend of increasing disclosure.
This report draws on recent research from KPMG and from proprietary data from my company, IW Financial, to make the case that although large companies maintain a substantial lead in sustainability reporting, smaller companies are starting to recognize the benefits of disclosure and follow suit.
Disclosure increases across all sectors and regions
KPMG recently released its eighth Survey of Corporate Responsibility, which found that more than 90 percent of the world's 250 largest companies—measured by revenue—now publish reports detailing their performance on environmental, social and governance (ESG) factors. The firm noted that this figure has remained "more or less stable" during recent years.
We at IW Financial found that, within the much broader universe of the Russell 3000, about 22 percent of companies make this type of information publicly available on their websites. This represents a substantial increase from about 15 percent in 2011. Furthermore, more than 48 percent of companies in the R3000 provide a statement of environmental policy on their website—up from about 32 percent in 2011 and less than 14 percent in 2009.
In a two-part analysis, KPMG examined the growth of corporate responsibility (CR) reporting among the 100 largest companies (N100) in each of 41 countries, as well as trends in the quality of these reports. The firm found a broad increase in the frequency of reporting across all geographic regions and economic sectors.
Some particularly interesting findings include that the Americas overtook Europe as the leading region for CR reporting, in large part due to growth in Latin America. The largest increase in reporting was seen among companies in the Asia Pacific, although this can be attributed to several countries with high rates of reporting—India, Australia and Singapore—being represented in the survey for the first time.
KPMG called particular attention to an increase in the rate of reporting within sectors previously viewed as lagging behind in this area, such as automotive and telecommunications and media, each of which has seen reporting levels rise by more than 25 percent since 2008. To see such broad growth in CR reporting raises an obvious question.
Why are more companies releasing CR reports?
It is undeniable that in the 21st century, a growing share of companies' value is tied to "intangible assets," such as reputation and resiliency in the face of ESG challenges. At the same time, stakeholders are increasingly looking at CR reporting as an indicator of a company's overall commitment to sustainability, which can affect financial performance over the long term.
Yvo de Boer, KPMG global chairman for climate change and sustainability services, wrote that what he found most encouraging about the survey results is that they showed how "many of the world's largest companies are using the process of CR reporting to bring CR and sustainability right to the heart of their business strategy, where it belongs." More than 80 percent of reporting companies say that they have an overarching CR strategy.
The survey data also highlighted the fact that comprehensive CR reporting can aid companies in not only understanding their exposure to extra-financial risk, but identifying emerging commercial opportunities as well. In fact, KPMG found that, today, more companies see opportunities than risks in ESG, and a growing number of companies are addressing both sides of the issue in their CR reports and strategy.
Some of the most commonly cited opportunities include:
Introducing innovative products and services
Strengthening corporate reputation
Gaining a larger market share
Cutting costs
Improving shareholder value and access to capital
On the risk side, reputational risk was most frequently cited, with 53 percent of companies referencing this issue in their CR reports. Regulatory risk and competitive pressure were next, at 48 percent and 45 percent, respectively.
KPMG: 'Significant room for improvement' in quality of reports
KPMG also evaluated the quality of CR reports among the world's 250 largest companies (G250). The firm found that more than half of these companies include information about their CR programs as part of their standard annual financial reports, but only about 10 percent of companies claim that they have started publishing integrated reports. Although this figure remains low, it seems clear that the trend is toward more comprehensive reporting.
Improving the breadth and depth of CR reports is essential because external stakeholders are using these documents to make assumptions about what is happening within companies. KPMG points out that low-quality reports will "tend to be associated with poor performance in the mind of the reader." The firm suggested several specific areas where companies can focus on raising the quality of their CR reports, including:
• Demonstrating an awareness of how social and environmental issues affect the business
• Quantifying risks and opportunities related to ESG issues
• Providing assurance that CR activities are part of an enterprise-level strategy that lays out a clear path forward.
How do these findings apply to smaller companies?
In the wake of KPMG's report, many stakeholders may find themselves wondering how the firm's findings apply to smaller companies. Larger corporations have an inherent advantage when it comes to CR reporting because they simply have more resources to devote to tracking and reporting relevant data. After all, these activities require a significant investment of time and money. However, as the leaders of smaller companies start to gain confidence that they stand to receive many of the same benefits as their larger counterparts, will they embrace the value of developing a sustainability strategy and performing relevant reporting?
Using its proprietary ESG research, IW Financial looked for evidence of these trends among companies with smaller market capitalization. We selected two metrics that are considered indicators of how serious a company is about CSR.
Is the company releasing reports based on widely accredited criteria, such as the Global Reporting Initiative (GRI)?
Does the company disclose quantifiable targets for their corporate responsibility or sustainability programs?
As one would expect, the G250 has a much higher adoption rate on each indicator than a broad index such as the R3000.
Reporting using accredited guidelines
Among the G250, the rate of GRI-based reporting was found to be 82 percent, up from 78 percent in 2011. Within the Russell 3000, less than 10 percent released GRI-based reports, with about 1 percent using a different standard. While that is a much lower percentage than the G250, in 2011 less than 4 percent of Russell 3000 companies released a report based on a standard. That's an increase of more than 100 percent over the 2011-2014 timeframe, compared to less than 5 percent for the G250.
Disclosure of quantifiable targets
About 87 percent of G250 companies set specific targets, although 26 percent did not relate these goals to material issues. The rate at which companies disclose quantifiable targets is much lower in the R3000—6.5 percent—but that represents a more than sixfold increase since 2009.
As KPMG noted, there continues to be room for improvement in the scope and accessibility of these reports. However, the data clearly shows that the number of companies committed to CR reporting has been growing, and not just among the world's largest corporations. In its report, KPMG asserted that "the leaders of N100 or G250 companies that still do not publish CR reports should ask themselves whether it benefits them to continue swimming against the tide or whether it puts them at risk." Looking at the big picture, it is clear that the leaders of smaller companies—and their investors—soon will have a growing need to ask themselves this question.
This article first appeared in GreenBiz.com.