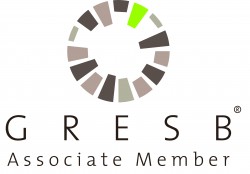 If you're a real estate asset manager or owner, chances are an investor has called asking for information about your sustainability performance. That's because they see it as indicative of your overall financial health. In other words, companies that manage and disclose so-called "ESG" (environmental, social, governance) data simply tend to run better businesses. And, all things being equal, better businesses produce better financial results over the long run.
Or so the argument goes… But this paper is not about whether the investors are right. Nor is it about the value proposition underpinning sustainability. Instead, it's about one simple fact: disclosure of non-financial (aka sustainability) data is the "new normal." And in this new normal producing a complete, accurate sustainability report is an essential business process.
There are many who seek to define the substance and format of sustainability reporting—the Global Reporting Initiative (GRI), CDP (formerly the Carbon Disclosure Project), the Sustainability Accounting Standards Board (SASB)—to name a few. Eventually, like traditional financial reporting, it may fall to governments to declare the "right" way to disclose. But for the time being, the annual survey conducted by the Global Real Estate Sustainability Benchmark (GRESB) has emerged as the de facto standard for how the commercial real estate industry discloses sustainability performance.
This paper will answer three questions as it relates to GRESB:
Why the demand?
How am I affected?
What's next?