Automate utility data processing and streamline workflows
Building owners and operators understand the administrative burden that's associated with tracking utility data. Navigating electric, fuel, and water meter data is time intensive. Collecting this data manually in spreadsheets leaves room for human error. That's why Measurabl has built a bridge between building utilities and our platform.
Customers rely on Measurabl to capture ESG data from across their real-estate portfolio. Utility Sync is a powerful integration that makes securing ESG data easy and effortless.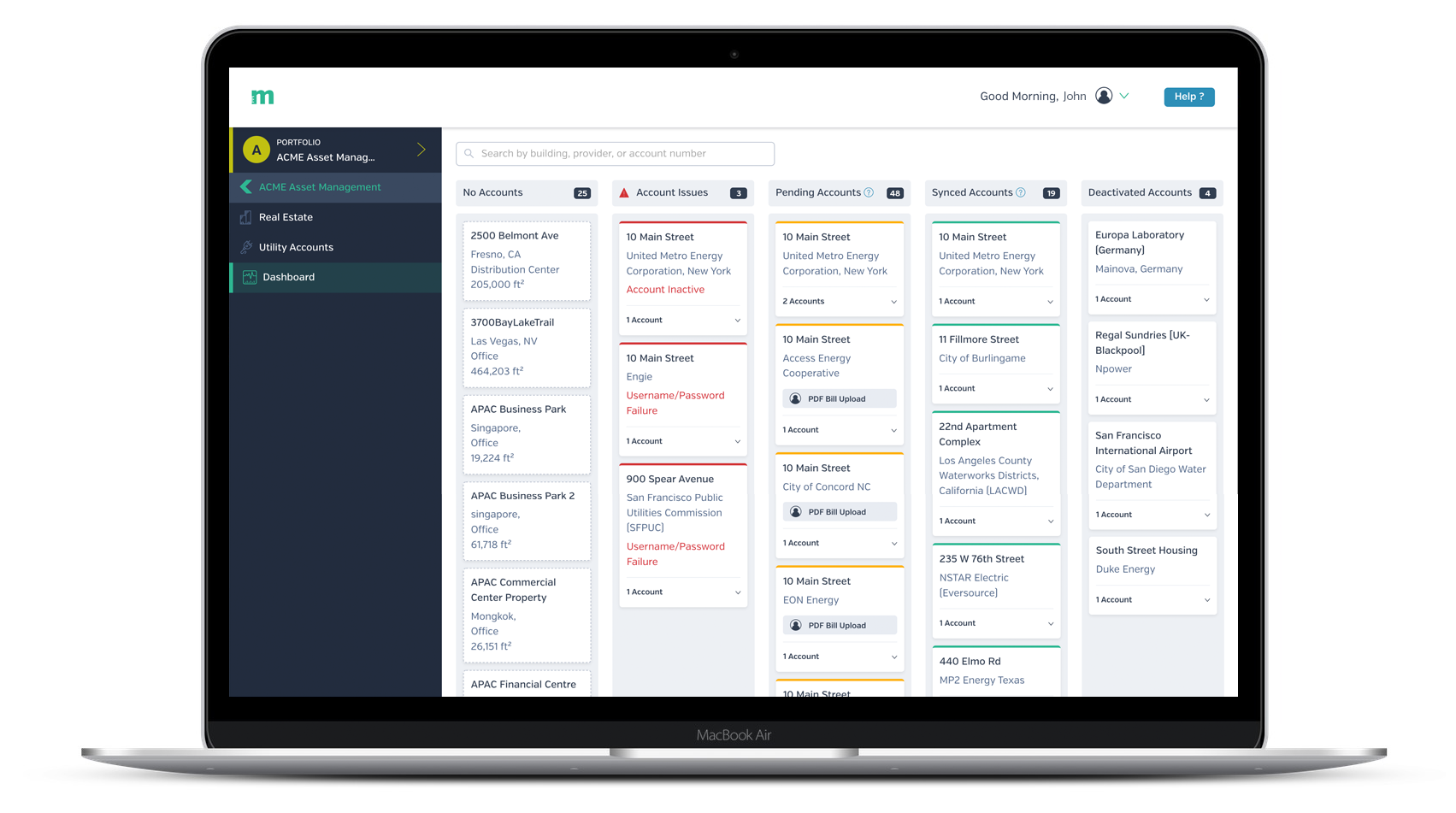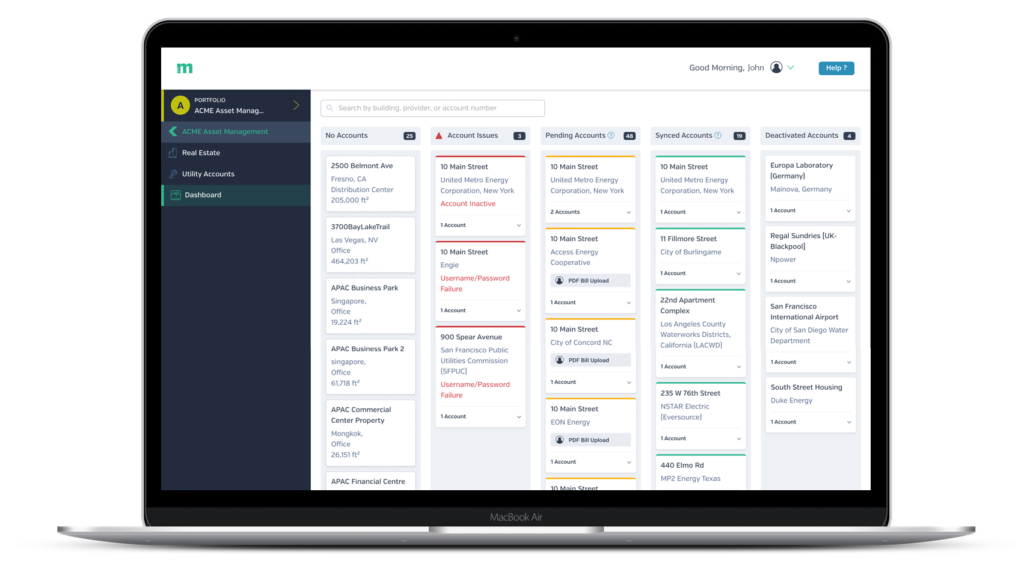 How it Works

A direct integration that cuts out the middleman: You
Utility Sync establishes a connection with your utility provider directly in Measurabl, making it easier for users to secure data without leaving our platform. Customers can simply log in with their credentials and enroll their utility accounts. Once the account is enrolled, the integration syncs all available new and historical data into Measurabl.
PDF Bill Upload
Users who prefer to upload information to Measurabl on a per building basis can streamline their processes, too. The integration extracts information from PDF files and stores it in Measurabl.
What can I do with quality data?
Utility Sync is a robust integration designed to streamline your workflow. The feature provides a central location to store information, making it easier to detect usage anomalies, establish an audit trail, and make smart investments. Whether it's online or offline, automation saves you time and improves the accuracy of your utility data.
A failure to plan is a plan to fail: When you have access to high-quality utility data, you'll reach ESG goals and ensure your progress is measurabl.