In a new series, we highlight the people behind the software that make Measurabl great. Meet Nicole Carr, Measurabl's Chief Financial Officer, volunteer leader, and outdoor extraordinaire.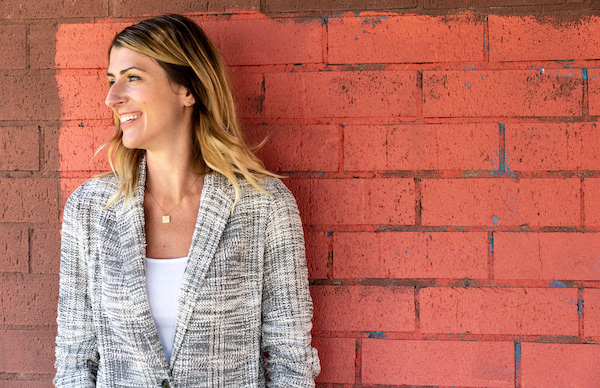 Tell us your Measurabl story
I came across Measurabl in a feature in San Diego Business Journal. Measurabl was the perfect intersection of my past experience in real estate and two emerging areas that I wanted to see progress: 1) ESG reporting and 2) the use of technology in real estate.
I had closely followed the evolution of sustainability into ESG, and ESG disclosures moving from a 'nice-to-have' to a 'need-to-have' investor request that companies struggle to deliver on. Working with public real estate companies, I had also long felt the pains and inefficiencies of manual processes that exist in large real estate organizations that are resistant to adopting new technologies.
Measurabl has solved a real issue for real estate owners looking to report on ESG data, and they did it with technology. I am thrilled to now be on the journey with this team.
What's your favorite part of being at Measurabl?
Hands down, the people. From our engineers to our customer success team on up to our management team, we're all problem solvers. We acknowledge problems and issues that exist, and then find solutions. We don't let limitations block us; they merely redirect us down different paths.
I really enjoy working with our real estate customers who are the innovative leaders in the industry, willing to tackle the difficult issues and problem solve right alongside us.
We don't let limitations block us; they merely redirect us down different paths.
Tell us about your life outside of work – What do you do for fun? What drives you?
I'm driven to help others that haven't been given the opportunities that many of us have. I've connected with a number of not-for-profits in San Diego and Baja California, and enjoy spending time supporting these organizations.
One of the longest and most rewarding relationships is with the Boys & Girls Clubs of Greater San Diego. I started volunteering with this impactful organization in 2012 and was proud to join their Board of Directors this year (2019).
On the weekends you can find me anywhere but at home. I love traveling, camping, hiking, exploring, and volunteering.
How has working at Measurabl changed your life?
Working at Measurabl has provided me the opportunity to work on subject matter that I'm passionate about. The content that I cover at work is what I used to spend my free time reading up on.
What impact do you want to have here?
I want to be part of the continued evolution of ESG and acknowledgement by the capital markets that ESG data provides an indication of long-term value creation. I want to see ESG disclosures presented along-side and with equal prominence as financial disclosures.