Get Expert Help Collecting Hard-to-Reach Data
Improve data coverage for more efficient reporting, disclosure, and goal setting
Measurabl Data Collection Assist offers a hands-on approach to ESG data collection— managing your automated data flows complemented with direct outreach to property managers and tenants where needed. Our team of Measurabl power-users are dedicated to increasing your data coverage, allowing your team to focus on more strategic efforts.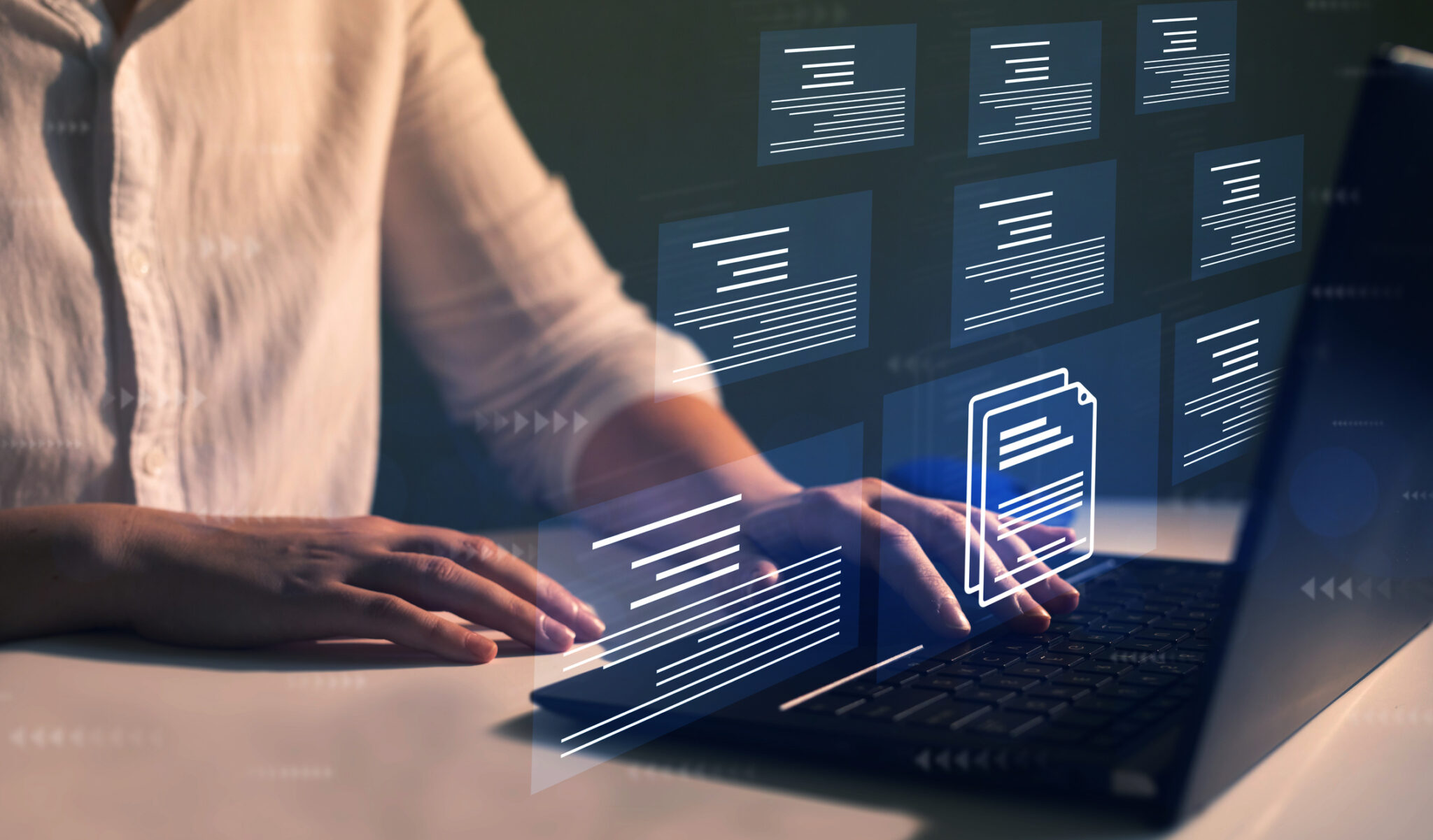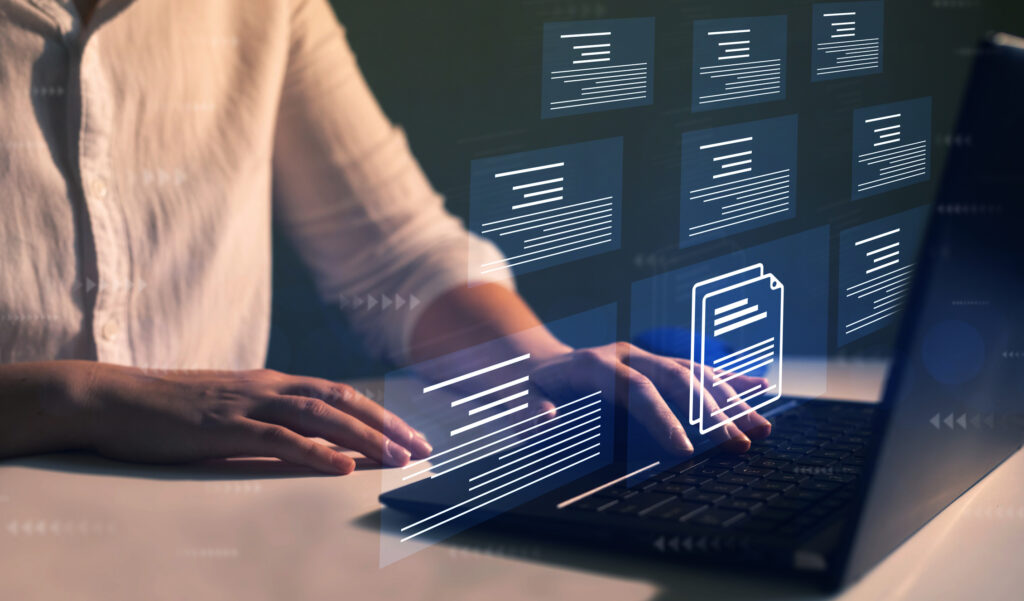 We'll help you meet your goals
Leverage our expertise and resources. If you're unable to collect all of your data automatically in Measurabl—from tenant-controlled spaces or elsewhere—our team will handle the manual work required to get the data you need.
Set yourself up for success
Measurabl Data Collection Assist is the perfect combination of the industry-leading ESG platform paired with experts in data collection and management.
We understand how your data is used for reporting and compliance, and how to leverage Measurabl effectively to do so.




Increase data coverage and accuracy
To achieve higher scores and disclose your progress toward the targets you have set, you need the right data. We'll chase it down for you while you focus on strategic work. Whether it's through automation, or reaching out to property managers, tenants or utility providers, we know how to get the job done.
A dedicated addition to your team
Extend your team with a Measurabl power-user who knows your ESG data needs inside and out. Get better results, skip the learning curve, and only pay for the services you need when you need them.




We'll support you wherever you are
Measurabl has local experts in each region ready to help you in your language and time zone. No matter where you are, we have the people and technology to help you meet your sustainability goals.
Imagine the impact that focused data collection can have on your business
Real estate organizations can spend a lot of time chasing after data, leading to gaps and other data quality issues. Data Collection Assist is the solution for Measurabl customers who want to purchase a business outcome and minimize the number of parties involved in consistently achieving that goal. Take a look at how some of our customers have found success with our service: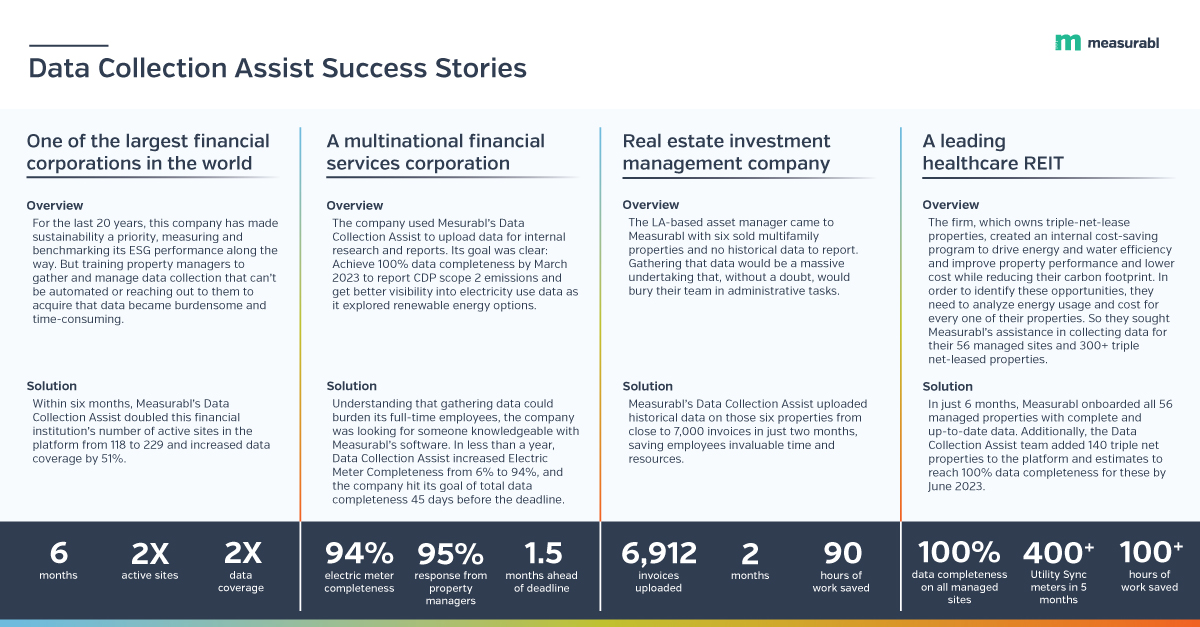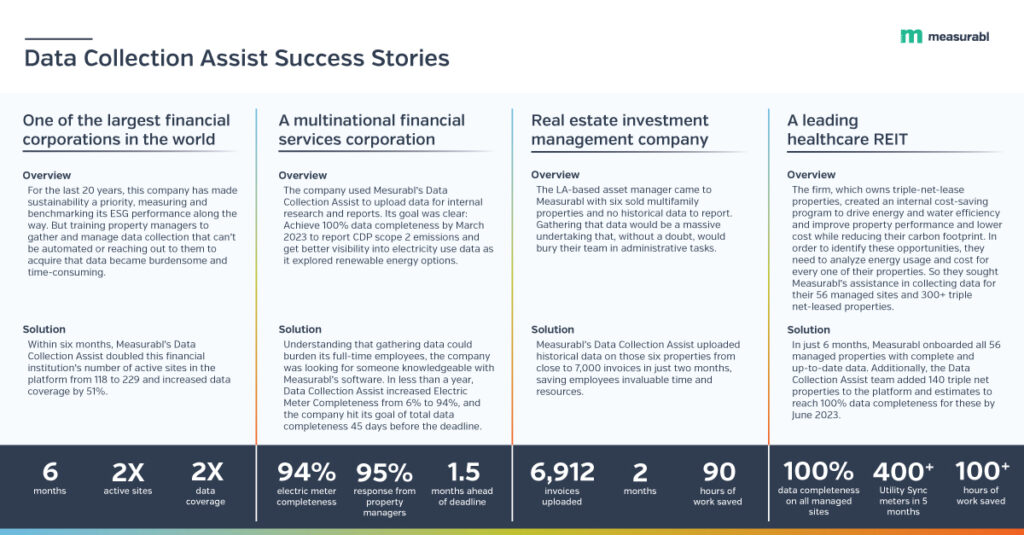 Are you ready to partner with us?
You can save time and resources while strengthening your organization's ESG performance. We are ready to partner with you to help you elevate your strategy and start taking action.