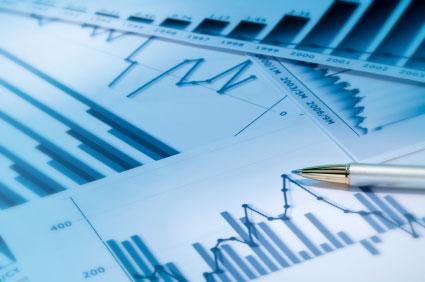 Our last column laid out a three step training regimen for sustainability best practice as the antidote to confusion, disappointing results, and expensive consultants: 1) Report, 2) Assess, 3) Improve. This column focuses on Step 1. We'll look at the rationale behind reporting sustainability information, the various reporting outlets and how to choose the one right for you, and the best process for drafting your report.
Getting in shape is tough—why bother?
One of the main reasons companies don't disclose sustainability information is because it's hard. Deciphering jargon ("Scope 2 Emissions," "Organizational Boundary"), coordinating schedules with busy colleagues, and taking time away from money-making responsibilities to file a report of dubious value—no thanks! These are common excuses. But they're excuses just the same. Let's address them in turn.
Excuse #1: "Jargon is prohibitive"—The truth is jargon is a function of understanding. So just like any executive understands "accrual" and "ROE fluency in "carbon footprint" or "life cycle assessment" should be part of their standard lexicon. After all, they're just measures of business performance like any other.
Excuse #2: "We're too busy"—When it comes to coordinating with colleagues, part of the value proposition of sustainability is that it breaks down organizational silos and provides a common denominator of organizational performance. Coordinating with colleagues to extract better and more meaningful information from an organization is time worth making.
Excuse #3: "Reporting isn't valuable"—Sustainability reporting should be held in the same esteem as financial reporting. It's the pulse of an organization—a lens into historical performance as well as an indicator of future potential. In fact, sustainability data is often referred to as "non-financial" data and like financial data, it's immensely valuable. Smart investors and strategists like Goldman Sachs, Deutsche Bank and PwC opine at length on the correlation between sustainability performance and financial health, so the idea that sustainability data is immaterial or worthless has been lain to rest by some of the smartest researchers and investors in the world.
Doctors often reiterate what we know intuitively: regular exercise is the best thing we can do for our health and well being. Occasionally we debate the magnitude of the benefits of physical exercise, but not its positive direction. Sustainability is the same: its magnitude may be debated but not its fundamental benefit. More likely, sustainability is a tremendous boon to organizations and reporting is the best way to measure the magnitude of its benefits.
Which training regimen is right for you?
Okay, so reporting is worth the effort. But which reports should a company file? By some counts, there are over 500 sustainability surveys, protocols and reports floating around the world. Some are industry or country-specific. Some are industry agnostic and cover a broad range of Environmental, Social and Governance (ESG) data. How to choose the one right for you? Start by seeing if there's a report specific to your industry. These provide the most value because they understand your metrics, your concerns and those of your investors and consumers—the folks this information is ultimately destined for.
The Global Real Estate Sustainability Benchmark (GRESB) is perfect for real estate owners, asset managers and developers. Practice Green Health is designed specifically for hospitals and healthcare providers. The Sustainability Accounting Standards Board (SASB) has begun issuing reporting guidelines for publicly traded companies using industry GICS codes. We've appended a list of a few industry-specific and industry-agnostic reports along with some guidance on who should use them.
Sometimes you'll see organizations responding to two or more reports. Multiple reporting is for larger organizations who need to balance supply chain concerns with demands from a broad range of investors and customers. The reporting regimen for these big guys can be shockingly strenuous. It often includes an annual sustainability report following the Global Reporting Initiative guidelines (less a report and more a methodology for how to report), a separate industry agnostic survey like the Carbon Disclosure Project, and a Index survey like the Dow Jones Sustainability Index. Obviously more reporting means greater administrative burden. Smaller organizations should ask their biggest investor or customer to name the one report most important to them and start there.
Practice makes perfect
Speaking of starting, even if you know which report to file, the question of exactly how go about it remains. Here's how to get going:
Get a coach: You'll need someone to spearhead the effort and take responsibility. Leadership and accountability will help you get the effort off the ground and sustain momentum.
Understand the requirements: Review the report. What data is it asking for? Do you have it? If so, how difficult will it be to get and sort? If not, what must be done to establish records? Because reports are divided into sections or modules they're easy to put a project plan to. Work backwards from when you want to complete the report and put each module on a timeline with the name of the responsible party next to it.
Agree to a goal: Start with the easy goal of filing on time and reporting a minimum amount of information. Some reports have established timelines for reporting, typically April 1 through July 1. Other reports can be filed anytime throughout the year. In terms of how much to disclose, most reports allow you to share as much data as you have or are comfortable revealing. This may mean you're ineligible for special recognition for example in CDP's "Climate Disclosure Leadership Index" or GRESB's "Sector Leader." But the truth is only the most sophisticated reporters are likely to earn this distinction anyway, so don't be preoccupied with rankings. Focus instead on digesting the operational and institutional knowledge gained from the reporting process.
No fear: Just as fear of failure keeps many people on the sidelines, companies are often hesitant to report for fear their investors or customers will point out deficiencies and punish them. It may sound like the basic conundrum of "you can't win if you don't play." But reporting isn't an all-or-nothing sport. First time reporters should create an internal report and learn from it before going public with the information, just like walking shooting first free throws in practice. Once you've created a system and process for creating the report—and taken action to improve deficiencies—you can go public with the results. Many reporting protocols, like CDP, already support this approach. Those that don't will frequently make their reports free to download and take for a test run. Do so. If you see you're losing points because you don't have basic sustainability infrastructure like a GHG Emissions Management Plan or a Sustainability Policy, you'll have plenty of time to get those fundamentals in order before going public.
Whether an experienced reporter or a first-timer, these fundamentals are always in play. Keep them top of mind and you'll be able to report with clarity and confidence.
Know your protocols
Industry-agnostic: These protocols offer reports or guidelines that can be used by any company or organization, regardless of industry.
The Global Reporting Initiative (GRI) is a nonprofit, network-based organization that provides all companies and organizations with a comprehensive sustainability reporting framework. It's widely used around the world. Notable reporters include Exxon Mobil and the Ford Motor Company.
The Carbon Disclosure Project (CDP) is a nonprofit organization that holds the largest collection globally of self reported climate change, water and forest-risk data. Notable reporters include Nike and Bank of America.
Industry-specific: These protocols are tailored to specific industries and groups of organizations such as real estate or healthcare.
The Global Real Estate Sustainability Benchmark (GRESB) is used by institutional real estate investors to understand the sustainability performance and risks of their real estate portfolio and the global property sector at large. Indicative reporters include Clarion Partners and CBRE Global Investors.
Practice Green Health is America's leading membership and networking body for organizations in healthcare that have made a commitment to sustainable, environmentally preferable practices. Notable reporters include the Cleveland Clinic and Kaiser Permanente.
The Sustainability Tracking, Assessment & Rating System (STARS) is a self-reporting framework for colleges and universities to measure their sustainability performance. Indicative reporters include American University and UC San Diego.
Hybrid: These reporting frameworks are made available to a any organization while providing guidelines and standards specific to certain industries.
The Sustainability Accounting Standards Board (SASB) is a nonprofit providing standards for use by publicly-listed corporations in the U.S. in disclosing material sustainability issues for the benefit of investors and the public. They're brand new and now piloting a set of standards for the healthcare industry.
Dow Jones Sustainability Index (DJSI) is a survey that invites the 2,500 largest companies within the Dow Jones Global Total Stock Market Index are to participate in RobecoSAM's Corporate Sustainability Assessment. Indicative reporters are Waste Management and Unilever.