The Measurabl team gathered for a fresh brew to welcome local Bird Rock Coffee roasters.
Known for their positive relationship with the community and impact on the environment, Bird Rock Coffee Roasters felt they could bridge the gap utilizing Measurabl to leverage their conscious ESG efforts.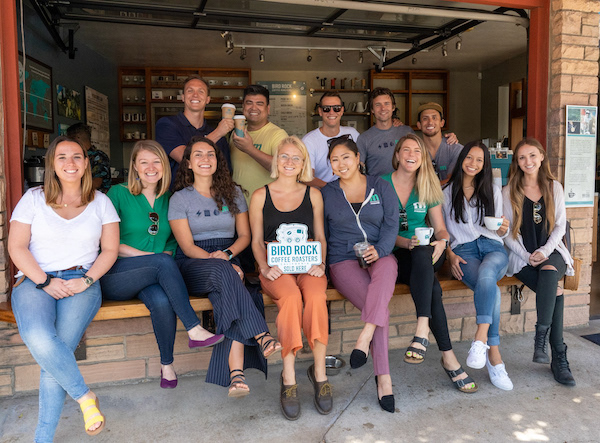 "By improving our systems to be more efficient, we at Bird Rock are working to reduce our fuel consumption, GHG emissions, energy expenditures, water use, and waste production!" said Jessica Romine, Sustainability Manager for Bird Rock Coffee Roasters. "Additionally, we have begun shrinking our environmental footprint by choosing materials and packaging that can be recycled, composted, and transported in sustainable ways! Measurabl helps us track these upgrades."
Bird Rock Coffee Roasters plans to track and measure these metrics with Measurabl across its San Diego locations. To learn more about how the Bird Rock team is responsibly brewing, visit https://www.birdrockcoffee.com/pages/about.

Bird Rock is one of a new set of users who occupy commercial spaces. These tenants do not own the buildings, but have a vested interest in their operational efficiency as they need to disclose ESG performance to both their investors and the public.
We're happy to support a local company whose values aligned so closely with Measurabl.